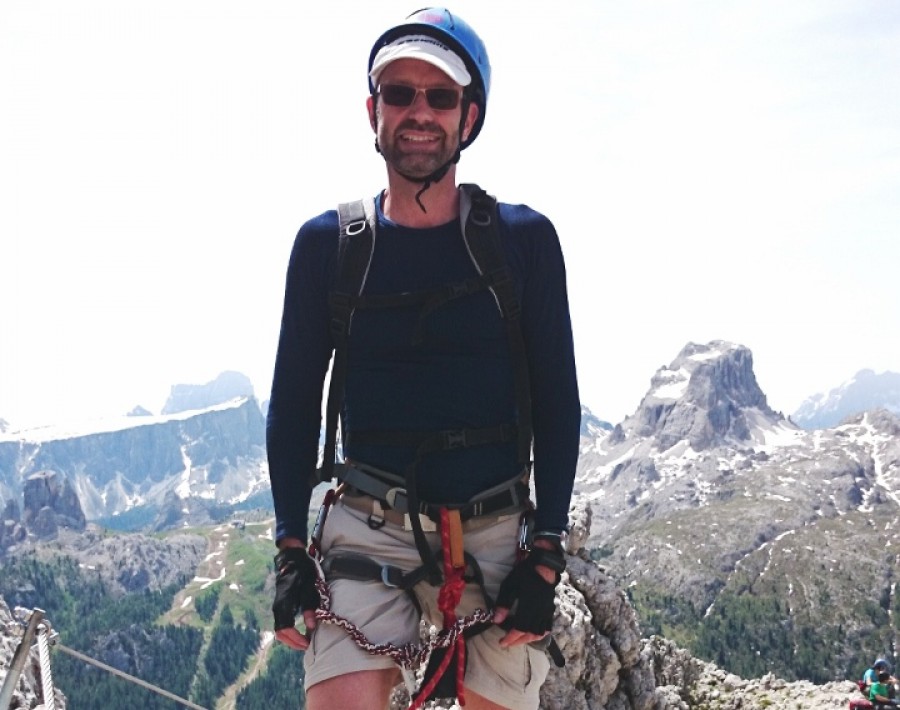 Alta Via N.1 Quick Getaway – Group Departure
It was a good group to hike with and Max, the guide, really knew his stuff and pulled us along. It felt safe and adventurous at the same time which is just what we city folks need. The accomodation was excellent thanks to very fresh and well organized rifugios. We also did a via ferrata with Max which was truly an experience thanks to Max who guided me (Anna walked up to the peak) with his usual calm and confident self.
All in all we hade a wonderful week in and around the mountains and in Cortina which we have told our friends at home. The Dolomites is a must!
- Per Jarnehammar -