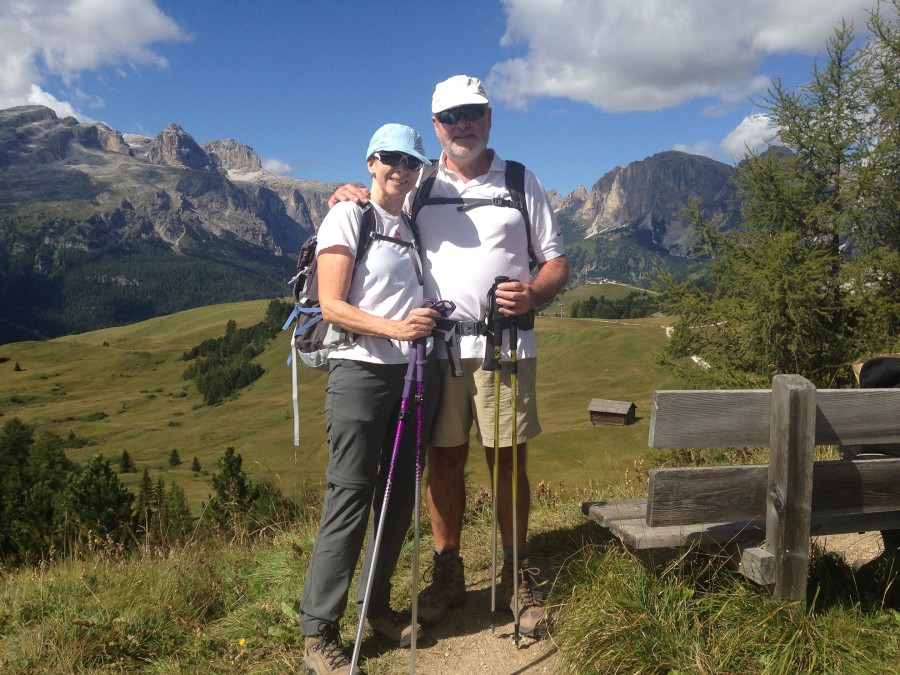 Hiking Adventure in the Dolomites
Manuela and Monika, You all have been wonderful, helpful and generous of your time.
Marcello, our guide was marvelous! Although the day was not the best on weather up at the pass, my husband enjoyed sharing climbing stories with him! The B&B you chose for us couldn't have been better. They were like family to us.
We loved the area and your help was invaluable to us! We will recommend you to anyone who wants to come here!
Manuela, you are awesome!!!
Sincerely and deepest regards,
Pam and Don Meath
Leavenworth, Washington, USA
August/September 2014