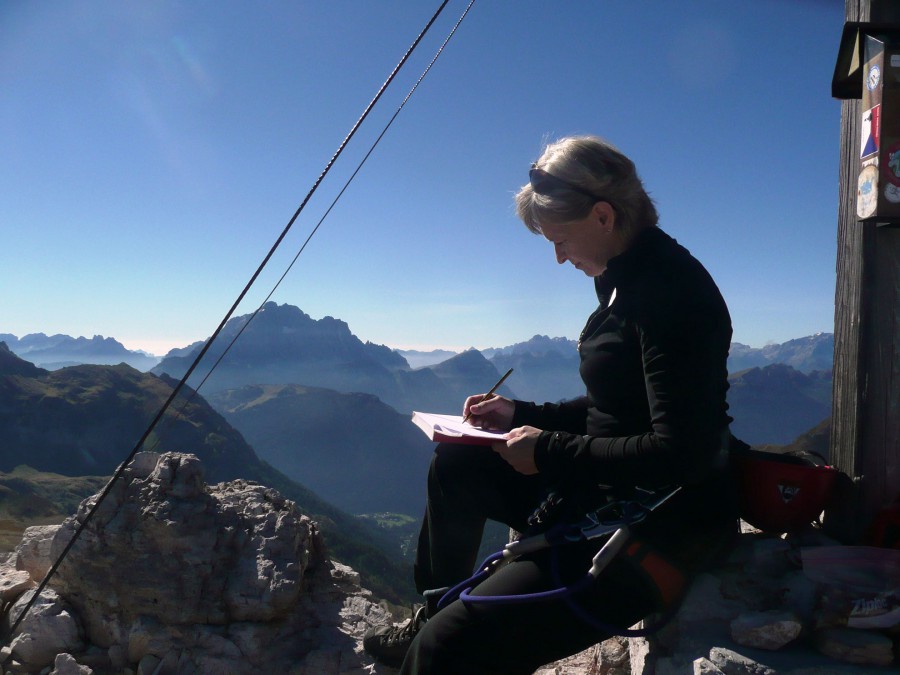 Hiking Traverse in the Dolomites with Via Ferrata Adventure
I have arrived back home and settled back into work for awhile and am now in Australia. Nice weather here for sure. I was very fortunate to have the benefit of fantastic weather during my stay in the Dolomites, so I really thoroughly enjoyed my visit to this incredible area. I do have lots of pictures that will take some time to go through but have been reliving it with my son as I was showing him the beautiful mountains there. Of course many good memories of my travels and adventures there.
You can ask Marica about my one mistaken turn on my last day hiking out of the Dolomites, but overall my experience was fantastic. The Rifugios are wonderful and I was pleased with my accommodation there. All the managers were very welcoming and helpful. Very relaxed, informative and supportive. Your taxi drivers Alex and Nikki were fantastic and the driver in Alta Badia was very nice although we could not communicate very well as I did not speak Italian or German!
I very much enjoyed my time with Marica. She was a very very good guide and I felt completely safe with her. We had a wonderful two days and I wished I could have stayed longer with her. It was a fantastic experience that I will never forget and we had a very good relationship during my time there. You could not have matched me with anyone better. So thank you for making that part of my trip so wonderful.
I will continue to tell people that if they truly want to hike it should be in the Dolomites! Thank you again for all your assistance with getting me to Val Gardena from Switzerland to begin my trip and for all your communication and coordination in arranging a wonderful experience for me while I was there.
I don't know what you did to grant me such wonderful weather but it was all perfect!
- Jane Moran / Canada – September 2014