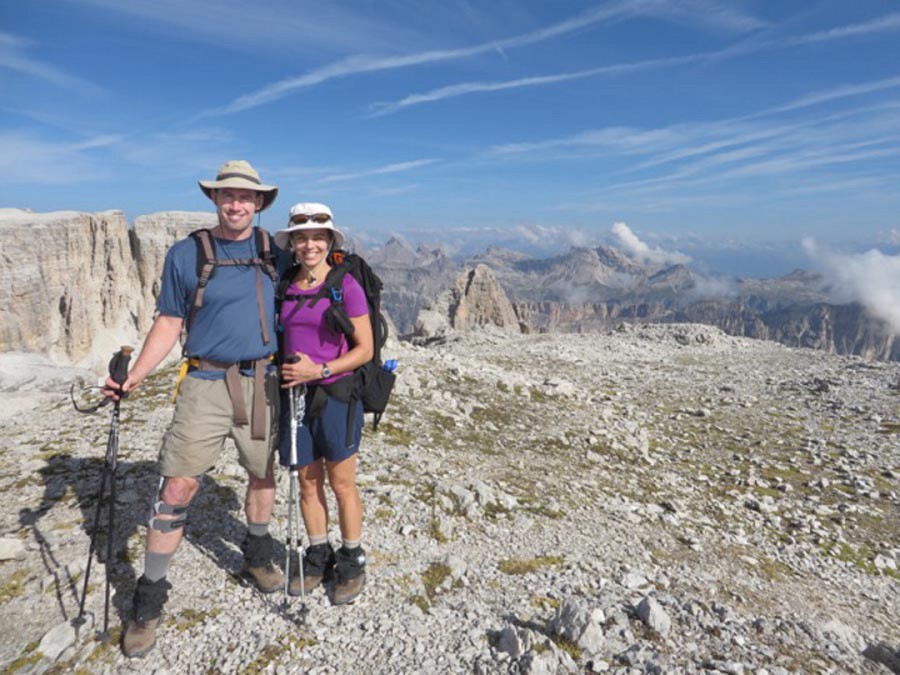 Hiking the AV2 of the Dolomites, Sep 2016
Overall, the trip was outstanding, and I think you, Dolomite Mountains and the other service partners that you coordinated all did a super job to make a trip really fun and memorable. Here is some more specific feedback:

1. Everyone we met with (both taxi drivers, the staff at all of the rifugios, the staff at Hotel in Alta Badia, and yourself) was extremely kind, patient and helpful. You have picked good partners to which to send your clients. The first taxi driver didn't speak English but made every attempt to communicate with us and tell us about the area. I enjoyed trying to puzzle out a way to communicate with him and really enjoyed when we figured out what each other was saying. The second taxi driver had amazing language skills and spent the whole drive sharing stories about the region and his family and his different jobs. We really enjoyed talking with him.

2. We really appreciated the briefing with the maps and the travel descriptions. I also appreciated all of the communication you and I had to set the trip up. I thought your responses were always timely and I got the impression you were very organized. Thank you for making our trip so easy with your organization.

3. We like the idea of you giving us a mobile phone and having that be a way to connect to you if we have any questions. As you know, we used that a couple of times which was quite helpful.

4. I thought the structure of the trip was great. Having a warm up day to hike but arrive back in the same hotel was a great idea. Each of the days was just the right duration to feel challenging but not overwhelming.
- Michael Hendricksen -