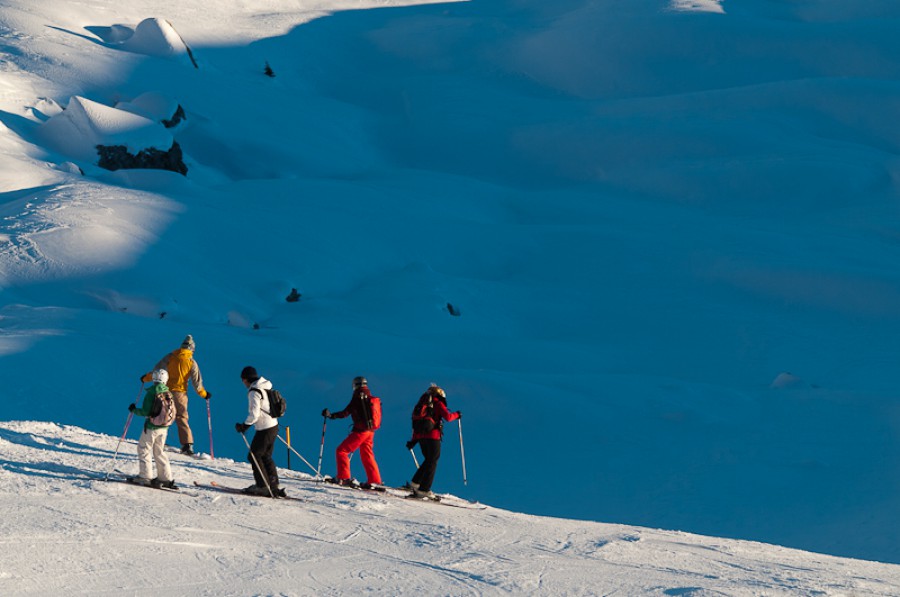 Dolomites Ski Safari Tour
We arranged a ski safari trip with Dolomite Mountains and it was great from the time we stepped foot in Italy until we returned home. Our trip started in Corvara and we skied downhill on the Sellarounda and Marmolada and ski toured near Fassa. We also ice climbed a frozen waterfall.
Dolomite Mountains arranged all of the details; they booked the hotels, arranged for the breakfast and dinners, got our ski passes, arranged the transfers and booked the Refugio where we stayed the night. They answered all of my questions and worked hard to get the answers timely and directly.
They also arranged for an excellent guide to take us on and off piste skiing, ski touring in back country and ice climbing. That really helped a lot because we were always comfortable that we had an experienced guide and companion to help make sure our diverse trip was fun and safe. The guide knew the area extremely well and was always smiling and enthusiastic.
This is the second time I have used Dolomite Mountains for a trip in the area. We came in the summer and hiked for 11 days all over the region and had a great time. We did day hikes every day and enjoyed the hospitality in Corvara and Cortina where we were based during our trip.
I recommend Dolomite Mountains for any summer or winter adventure you want to try.
Michael Stappler
USA
December 2010