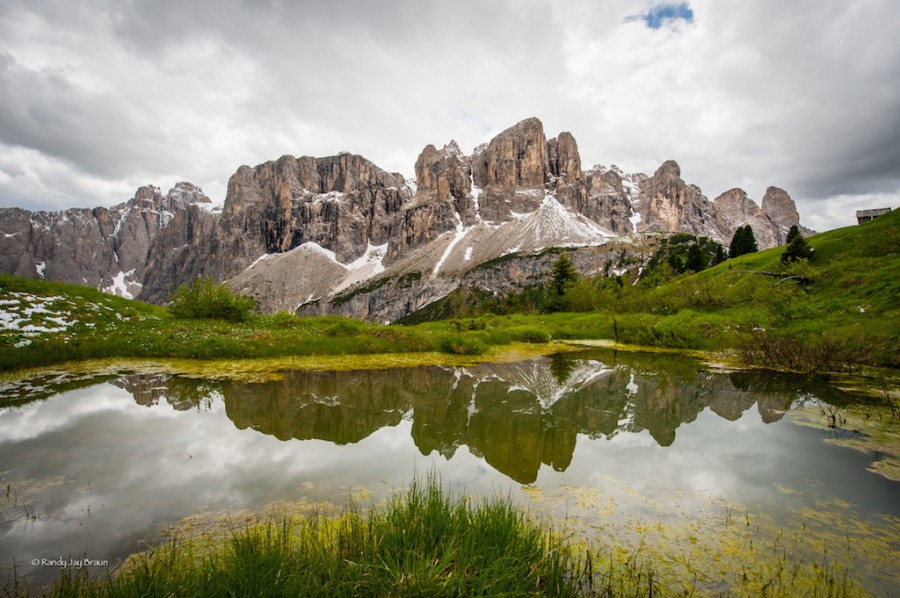 5 Reasons to Visit Alleghe
This quaint Italian town's name is derived from the traditional Ladin language of the area, a form of the word "a l'agua", which references the yawning mountain valley on the western boundary of the village. Well, the valley that existed prior to a massive landslide from Mount Piz in 1771, which ultimately formed the beautiful Alleghe Lake that sits there today. A rich history, which dates back to the 12th century, and some of the best outdoor adventure terrain make a trip to Alleghe an unforgettable experience. Here are five reasons you should add this ancient village to your travel to-do list.
Mountaineering – There's a reason why mountain climbers come back again and again to this little village – it offers some of the most difficult and rewarding climbs on earth. Those up for a challenge can attempt the impressive north face of the Civetta Mountain, or what the locals refer to as the "wall of the walls". These incredibly demanding routes are known to mountaineers as "reign of the sixth grade" and form one of the Dolomites' largest vertical surfaces.
Winter Sports – Alleghe is home to one of the largest and most exhilarating ski areas in all the Dolomites. Not surprisingly, it is a favorite destination of skiers and winter sport enthusiasts alike. The area boasts more than 40 ski slopes of varying difficulty. Those not quite ready to hit the slopes can attend one of the two available ski schools to learn more or hone their skills. If skiing isn't your forte, there are plenty of other activities to choose from, from snowboarding to ice skating to snowshoeing to hockey. One thing's for certain – you'll never be bored.
Incredible Landscapes – What's better than facing a challenging trek than doing so amidst some of the most beautiful terrain in the world? Endless winding paths weave their way through peaceful valleys and up to the surrounding mountains, affording spectacular views and unforgettable sights. The route that leads from Piani di Pezzè to the Coldai mountain spring provides incredible views of the village of Alleghe and its massive lake. Everywhere you look in Alleghe you are surrounded by natural beauty.
Biking – The fact that Alleghe has so many lift facilities makes it perfect for mountain bikers to reach the high altitudes they crave. Incredible descents provide a welcome challenge and offer spectacular views of the surrounding mountain terrain and unblemished nature. Those not yet ready to tackle such heights can also enjoy some fabulous street cycling through the many area passes including Pordoi, Campolongo, Staulanza, Falzarego, Duran, Giau and Fedaia. Wherever your two wheels take you, it's sure to be unforgettable.
The Lake – Certainly one of Alleghe's most amazing attractions is its beautiful lake. Not only is it an incredible sight to lay eyes on, but it's also the center of a wide variety of activities and events. During warmer months, the water is ideal for sport fishing, windsurfing, sailing, kayaking and canoeing while its frozen surface in the wintertime is perfect for ice skating. If you prefer to stay on the banks, there are walking tours and events like illuminated boat parades to enjoy.
Set against a backdrop of incredible landscapes, lakeside views and breathtaking mountain terrain, you'll never run out of things to do and see in this charming Italian village. And whether you're a participant or spectator, there are enough sporting events to satisfy just about any adventure traveler. A visit to Alleghe is truly one of the best ways to experience everything that the Dolomites have to offer.