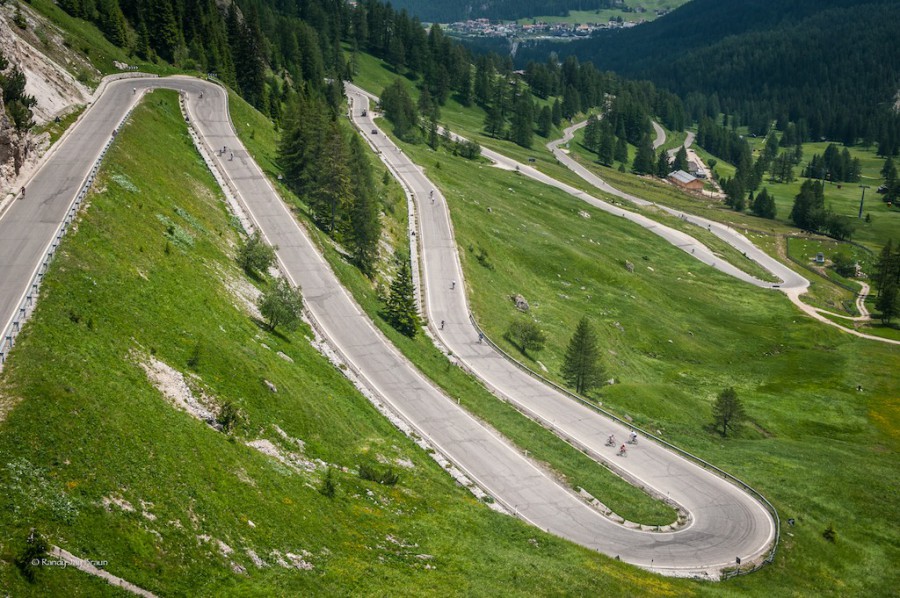 Coppa d'Oro Dolomiti Event
Like classic, fancy or unbelievably expensive cars? Enjoy breathtaking mountain views? If the answer is yes, then the Copa d'Oro Dolomiti is the perfect event for you! Each year since 1947 this amazing car race takes place along the beautiful mountain roads that wind through the Italian Dolomites. Hundreds of participants roll along the course, which changes each year, reaching altitudes of some 2000 meters and showing off some of the most fantastic vehicles ever designed.
Most people can't afford to actually enter the race, as some of the vehicles involved are valued at more than 2 million euros. It's not unusual to see pristine and impossibly shiny Ferraris wheeling along the mountain pathways. Racers compete, not by speed but by complying with the specified times set for each section. Car enthusiasts revel in the opportunity to see such mechanical masterpieces up close and personal and to be able to cheer on their favorite drivers as they participate in the coveted competition.
If the sight of the convoy of fine cars isn't enough to pique your interest, the breathtaking backdrop of the Dolomite Mountains certainly will. From souring peaks to rolling green valleys, the area offers some of the most spectacular and unforgettable views on earth and creates the perfect atmosphere to combine exquisite machinery with some of nature's most splendid landscapes.
If you're lucky enough to be visiting the Dolomites during this infamous event (typically held during the first week of September) you can join the excited crowd of international onlookers as they gather to watch the shiny machines roll by, up toward incredibly high mountain passes. Cheer on the drivers and experience one of the most unique and unforgettable road races in the world.