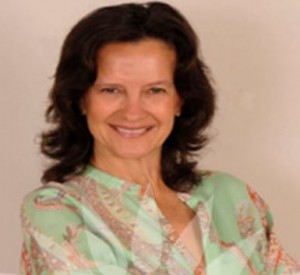 What was your favorite part about your trip to the Dolomite Mountains?
My favorite part of the trip was definitely skiing and sleeping in the rifugio because that is the most unusual thing. Its fantastic because you know you are skiing and you get to this place in the middle of the snow and there is no one around and the views were just incredible everywhere you turn and the two rifugios where I stayed were amazing so I think the sense of solitude and the isolation, the coziness and the great food where even if you are like in the middle of no where its great!  Each one was different, but the fact of being isolated, no cars etc was great.
I went to Cortina many years ago but I didn't appreciate neither did I know their beauty… they have this very unique rock formation that makes it very interesting, they're just gorgeous.  The beauty is overwhelming.  You kind of chill out anyway (in spite of fact that there is wifi even in isolation) because its such an incredible place.
Why did you choose this trip over other options?
I have been very busy and I love going on holiday but I don't generally buy holidays, I organize them myself.  This would be difficult for me to organize myself and I have to say I wasn't disappointed.  I would definitely recommend it to my clients, my friends.
The skiing was quite easy, but I think they can design the trip according to your level, we were all good skiers and we all felt happy and confident.  It can be done to your taste and requirements.
Taking in all the things I love, like the outdoors, good food, good wine, exercise, and I didnt have to make decisions like what bus do we take – those were my highlights.
What was your favorite local dish during your stay?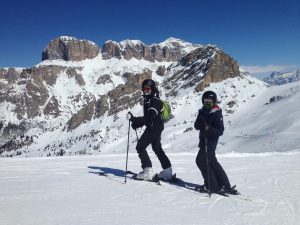 There was a lot of variety because there's the sort of typical food from the area which are like the gnocci, nederli, sort of traditional polenta.  We were in very very upscale restaurants that provide very elaborate wonderful dishes (Michelin star rated). Typical Italian and regional food like polenta and nederli… it was amazing.  The wine was also incredible.
What made your trip special?
This is something that is really important….I found that their guides were amazing.  Traveling and skiing and sleeping under the same roof with the guide… not only were they nice people but also discrete they were not in your face…but they were informative and you felt safe.
My son loved the trip in spite of his (previously) broken arm because of the guides.  I promise you the last day he was skiing well and fast with the guide…I have to give them full credit.
If you come with a family you are in really safe hands because the guides are charismatic and lovely and make you feel safe.
What was your favorite town and why?
We went to Cortina which was sort of a lovely distinct little ski town but it wasn't about towns…it was the outdoors, it was the slopes and the mountains.
—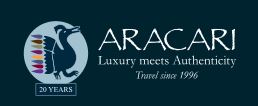 Marisol runs an extraordinary adventure travel company that focuses on luxury travel to Peru, Bolivia and the Galapagos. We encourage you to check all the spectacular journeys her company Aracari has to offer.
Comments
comments