What was your favorite part about your trip to the Dolomite Mountains?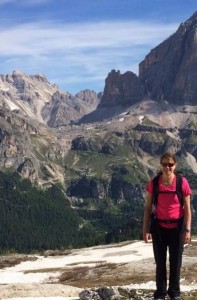 I enjoyed the fact that at the end of each day's hike, there is a hot shower and a wonderful meal in a beautiful  setting.
What was your favorite local dish during your stay?
The goulash (with a beer) and of course, the strudel. Oh, and the home made ravioli was fantastic too. Many of the Refugio have their own "special" ravioli- like pumpkin or special cheese blend. Too many favorites….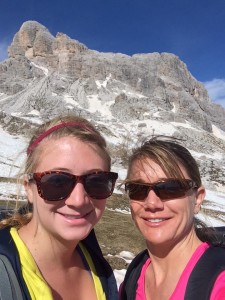 What made your trip special?
I love the mountains and have never been to Italy. The Dolomite mountains are  beautiful and the hiking very enjoyable. It's luxury hiking which is a great change of pace from the type of trip I would normally participate.
Who did you travel with? A friend? Family? A coworker?
I brought my then 19 year old daughter. She is not an avid hiker but she enjoyed the trip very much.
What was your favorite town and why? 
I liked Corvara. It's a small village with hiking right from town. It has an authentic feel and beautiful views. It is very quiet and peaceful. Will definitely be coming back to the Dolomites with my family.      

Comments
comments