What was your favorite part about your trip to the Dolomite Mountains?
I was blown away by the sheer beauty of the place. I have traveled to many of the mountainous regions of the world but have never seen rock formations so dramatic before. You combine these magnificent mountains and mountain trails with quaint mountain huts and its really quite idyllic.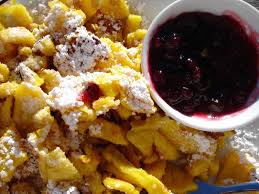 What was your favorite local dish during your stay?
Kaiserschmarrn was definitely my favorite. I now have a slight addiction and am constantly trying to replicate it (with little success) at home. I love the blend of Italian, German and Austrian influences in the cuisine – something very unique and well worth the extra belt holes needed.
What made your trip special?
I really enjoyed the mountain huts (rifugios), being able to see the sun set and rise in the mountains is an experience to remember. I also loved being able to chat and mingle with the locals at the rifugios, they look at you less as tourists and more as new friends. Having an authentic local experience was definitely one of my highlights.
Who did you travel with? A friend? Family? A coworker?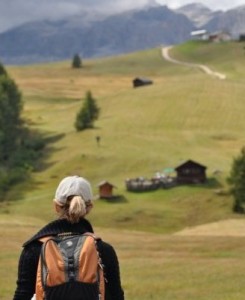 I traveled with some friends and their kids. The kids were able to do all the hiking with us as well as the via ferrata which I thought was quite cool.
What was your favorite town and why? 
I liked Cortina d'Ampezzo the best. The town's cooperative, La Cooperativa di Cortina, is a truly enjoyable shopping experience where everything is available. There were lots of street vendors selling local wares as well as some street performers which I thought was a fantastic touch. I am very much looking forward to coming back to the Dolomites with my family.
Comments
comments