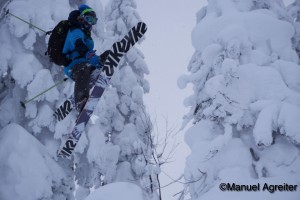 Matteo Agreiter is an up and coming professional skier participating in the Freeride Junior Tour and a native of the Dolomite Mountains.
Tells us a little about yourself
I'm a freeskier from Corvara, Alta Badia, Dolomites.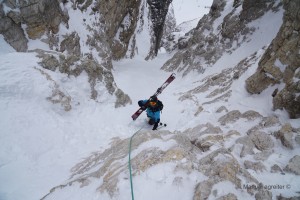 Corvara is situated in one of the biggest ski resorts of the world: The Dolomiti Superski; that's the reason why I started to ski when I was just 3 years old, since then I loved to ski and most importantly, I fell in love with the mountains that are around me. I never liked to ski in-piste.  Skiing off-piste makes me free and put's me closer to the mountains and the nature. Every day I can explore new places and I'm always looking for the best powder spots!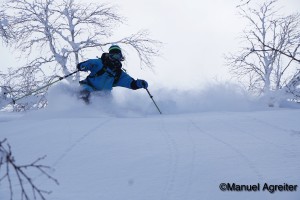 Mountain Adventures with Family
My father is an UIAGM guide, chasing around with him through the winter is so cool! With him I can always find the perfect powder.  He and my mother bring me all over the world and I'm so grateful to them.  I feel much more safer when I'm around on the mountain with my father, because he knows all the dangers that may arise!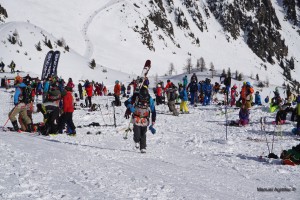 Touring the Dolomites 
The Dolomites are the perfect place for freeride skiers. You can ride down a big face, ride in the trees, jump over the pillows, or ski down one of the many couloirsthat you can find here in the Dolomites.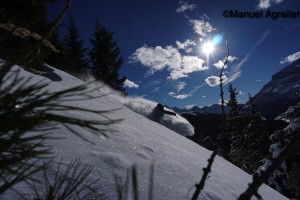 Why the Dolomites are special
Dolomites are one of the most beautiful mountains in the world.  Just the whole atmosphere.  High peaks, amazing views, awesome powder, high-class rifugios and accommodations, gourmet food and wine for sure!  In the summer you can hike, climb, bike and much more! And in winter you can ski, do ski touring, freeriding, ice climbing and more! So, you have just to decide what you want to do.
Recommendations on local cuisine
For sure, goulasch with knödel (a local beef with a spicy sauce served with dumplings) and the Kaiserschmarren (sweet omelette served with blueberry jam).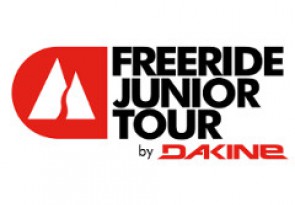 About being a part of the Freeride Junior Tour and hopes for the future
For me it is an awesome experience, skiing in the best places of the world, meet a lot of new people, the unique atmosphere that you can feel there is so good.
My hopes for the future are to reach the highest levels of freeriding, maybe become a rider of the Freeride World Tour and make ski trips all over the world, just enjoying this beautiful kind of life. I truly believe that this could be a part of my future.
In January 2016 I made an awesome ski trip to Japan, the snow there is so cool!!  I made some really good turns there, it's just a dream comes true for me exploring new places all over the world.
Follow Matteo Agreiter on Social Media:
Facebook: https://www.facebook.com/matteo.agreiter
Instagram: https://instagram.com/iammatteoagreiter/
Links to video footage of the Freeride Junior Tour:
Chamonix: http://www.dailymotion.com/video/x3rt2tt_best-of-freeride-junior-tour-by-dakine-chamonix-3-2016_sport
Fieberbrunn: http://www.dailymotion.com/video/x3wmp28_best-of-freeride-junior-tour-by-dakine-fieberbrunn-3-2016_sport
Verbier: http://www.dailymotion.com/video/x42nmpr_best-of-freeride-junior-tour-by-dakine-verbier-3-2016_sport
Punta Nera, Cortina contest: https://www.youtube.com/watch?v=XG_K1f4ahvw
Comments
comments