The ultimate horse riding and fly fishing experiences on our exclusive, family owned and operated estancia in the heart of Northern Patagonia.
Discover Northern Patagonia's best-kept secret, Caballadas. Venture on horseback into the heart of the Andes. Fly fish one of the most exclusive rivers in Patagonia. Experience authenticity at our family owned estancia.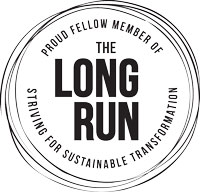 Experience one of the ultimate horseback riding or fly fishing experiences Patagonia has to offer. Ride through mountains, crossing hidden valleys and creeks, alongside beautiful lakes, through enchanted forests, admiring breathtaking views of the Andes. Or fly fish over 14 kilometers (8.5 miles) of pristine river waters, several creeks, and a lake, right on our property. Spend nights in our private lodge, complete with your own chef, or under the stars at our remote campsite.
This is our vision of Patagonia. Caballadas. Exclusive leisure at a family owned and operated, 60,000-acre estancia. Nestled on the border with Chile in Argentina's Lanín National Park, Caballadas is located in the most secluded and spectacular area of the Patagonia Lake District – as rugged as it is wild! 
On a Caballadas trip, you can expect the same level of exclusivity and attention detail that you would on any trip offered by Dolomite Mountains. Our founder, Agustina Lagos Mármol, hails from Argentina. She grew up on the estancia, which her family has owned since 1908. And she created and leads Caballadas with the same level of expertise and discretion that she does Dolomite Mountains. 
Discover Caballadas in Patagonia, in Dolomite Mountains style!
Sample itineraries for inspiration