Agustina Lagos Marmol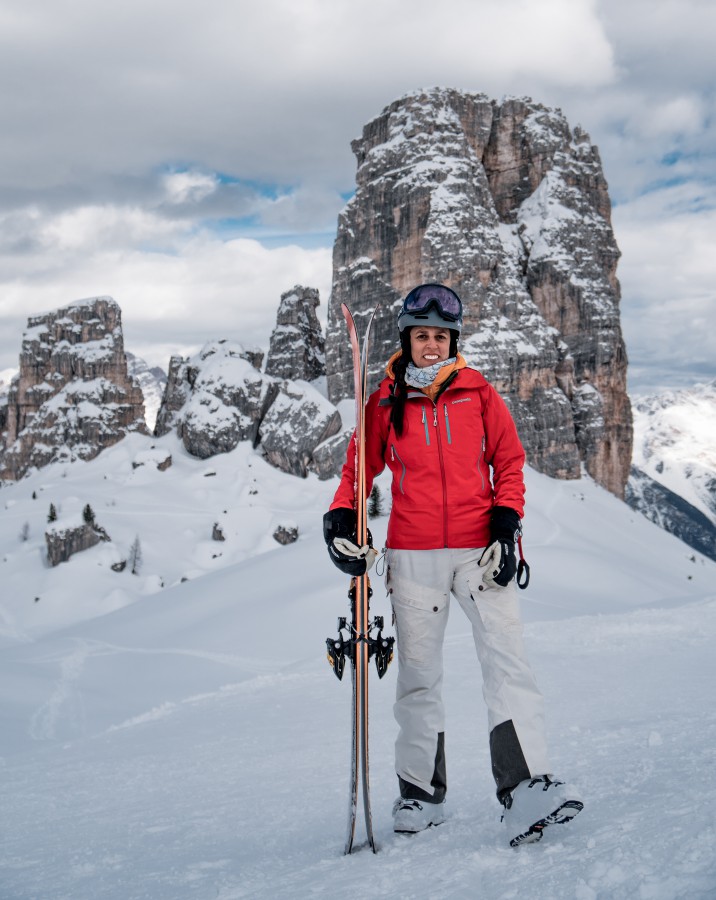 Agustina is a multilingual world traveler, adventurer, climber, windsurfer, and devout hiker. She has traveled and lived in various countries, but her heart is shared between the Dolomites, where she currently lives; Sardinia, where she was recently married; Lake Garda, where she learned to windsurf; and Patagonia, where she grew up fly fishing and horseback riding on her family's estancia.
Before entering the world of travel, Agustina studied photography and fashion design in California. In 1994, she discovered the Dolomites while working for a Canadian-based travel company, which led her to settle down in this magical part of the world and start her own outdoor company: Dolomites Mountains s.r.l.
With more than two decades living in these mountains, Agustina has hiked, climbed, cycled, and skied most every corner, but she still delights in discovering new treasures – the variation of a trail, a untapped guide, or a new mountaineering museum – and presenting them to our guests.

Being able to combine work, family, and fun together has always been my goal. The Dolomites feature some of the most stunning mountains in the world, and the mixture of beauty and service is superb: from romantic hotels to charming rifugios set on top of the mountains; Michelin star-rated restaurants to authentic local cuisine; and outdoor activities to incredible spa treatments; the Dolomites offer the perfect blend of authenticity and luxury that is not to be missed."
With DM Since
...the beginning
Role
Founder & Managing Director
Languages spoken
Italian, English, and Spanish
Our Team
Dolomite Mountains s.r.l. creates unique, active outdoor experiences in Northern Italy's Dolomites and Beyond. We craft the ultimate custom adventures for the most exclusive clientele, who demand stylish, low impact programs with outstanding quality and value.