Coronavirus Update – Travel in the Dolomites & Northern Italy

For scheduled and/or for future travel with Dolomite Mountains, check our Travel Services page for travel insurance recommendations, and our preferred travel insurance provider Global Rescue. 
Updated 7 July 2021 –
We are thrilled that the COVID-19 vaccination rate is steadily climbing, while the number of new Coronavirus cases continues to decline, enabling the European Union to begin to reopen its borders to visitors and ease COVID regulations. As the situation continues to improve, so will the rules for travel. While we will do our best to keep this page updated, we encourage you to confirm travel regulations for your country on the Italian National Tourist Board (ENIT) website, and through our additional resources below.
QUARANTINE REGULATIONS EASED
As of 18 June 2021, travelers from EU countries, the European Schengen area, Israel, Canada, Japan, and the United States can enter Italy without any quarantine obligation, provided that:
They fill in the Passenger Locator Form before entering Italy
They present the equivalent of a COVID-19 Green Pass on arrival in Italy, issued by the Health Authorities of their home country, certifying:

complete vaccination against COVID-19 performed at least 14 days before entering Italy
recovery from COVID-19 and the termination of medical isolation
negative result for a rapid molecular or antigenic test performed in the 48 hours prior to entry into Italy
Green Passes must be in Italian, English, French or Spanish and can be presented in digital or printed formats.
On 19 March 21, the European Union agreed to reopen its borders to visitors who have been fully vaccinated, and no longer requires those coming from "List C" countries to quarantine.
Per the new rules, the European Union is accepting all visitors, without the previously required "approved specific reason for travel" (work, health, study, absolute urgency, or return to one's residence), provided they have completed their immunization at least two weeks before their arrival using one of the shots approved by Italy's own regulator or by the World Health Organization (AstraZeneca, Johnson & Johnson, Moderna, Pfizer-BioNTech, and Sinopharm). Additionally, travelers who have not been vaccinated, but who are coming from a list of "safe countries," will also be allowed to visit for nonessential reasons, such as leisure and business. 
Travel restrictions still apply to List D and List E Countries, the United Kingdom of Great Britain and Northern Ireland, Brazil, India, Bangladesh, and Sri Lanka.
Coronavirus vaccination began in Italy in late December, and the vaccination rate is steadily climbing while the number of cases declines. As of 6 July 2021, 34.34 million residents (56.95% of the 60.3 million population) have received at least one dose of the COVID-19 vaccine, with 20.9 million residents (34.6% of the population) fully vaccinated.
Throughout this pandemic, the health and safety of our guests, guides, and staff has remained a top priority for us here at Dolomite Mountains. The Coronavirus (COVID-19) has posed a not only a health challenge, but a challenge to commerce and travel world-wide, leaving many would-be travelers wondering what to do. We understand your concerns and want to assure you that we are and will continue to monitor the situation closely and follow the guidance of Italian national and international health organizations.
While the past year has been challenging, we are thrilled to finally be able to welcome you back to the Dolomite Mountains and Beyond!
Cari saluti,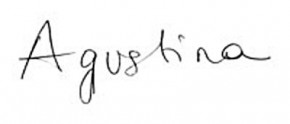 CURRENT REGULATIONS IN ITALY:
Actions taken in Italy to reduce the spread of Coronavirus have been ongoing, and innumerable measures of precaution and responsibility have been put into place to prevent another outbreak.
If you are from another country and are planning to visit Italy, there are several excellent websites that outline travel regulations, including travel restrictions, testing requirements, and quarantine requirements:
As the rules vary depending on the country of origin, destination, and the reasons for travelling, it is best to refer to the above websites before booking travel. You can also use the interactive COVID questionnaire prepared by the Italian Ministry of Foreign Affairs for more information.
HOW TO HAVE A SAFE HOLIDAY IN THE DOLOMITES
Dolomite Mountains is committed to the safety of our guests. We are working closely with all of our partners – from the hotels and restaurants and drivers we choose to our guides – not only to adhere to Italian Law, but to ensure you have a safe and comfortable travel experience.
Per the above, Italy has legally decreed innumerable measures of precaution and responsibility for businesses. Social distancing and masks are mandated in most indoor and many outdoor public spaces. Hotels, restaurants, transportation services, and guides all have strict regulations regarding regular sanitization, mask wearing, increased ventilation, and social distancing. Furthermore, contactless ticketing is being used for public transportation and ski lift services, and buffets have been eliminated at restaurants and bars. Italian law restricts employees from going to work and mandates that individuals self-quarantine if they have a fever above 37.5°C (99.5°F) and/or cold or other flu-like symptoms, until they test negative for COVID-19.
For more detailed information, visit our page Traveling in the Time of COVID-19.
We know that Dolomite Mountains guests are intrepid travelers. And we believe the best action we can take for our guests is to continue to create unique, active outdoor experiences that are beyond extraordinary. We are doing everything in our power to ensure your health and safety while you travel with us, and we plan to operate trips except when travel is restricted by local or global authorities. We have been – and will continue to – communicate with our travelers on a case-by-case basis about any potential changes.
While we hope you'll find our actions reassuring, please let us know if there is anything else we can do to help keep you safe – we want to make sure you to feel comfortable and confident in your travels with us. Should you have any concerns, we want to make it easy for you to reschedule your trip for a future date. You can find details in our Flexible COVID Cancellation Policy. When you are ready to travel again, we are here for you.
Additional Resources 
If you still have concerns, the following resources can provide you with additional information:
Again, this is a fluid situation, which we are monitoring carefully. The health and safety of all our guests, guides, staff, friends, and family is our top priority. We will continue to update this page, and contact guests directly if new information becomes available or if your departure is impacted. If you have any questions, please do not hesitate to contact us.