Coronavirus Update – Travel in the Dolomites and Northern Italy
For travel that is already scheduled, and/or for future plans with Dolomite Mountains, please check our Travel Services page for important information on the best travel insurance package to purchase with Global Rescue.
Updated 21 September 2020 –
We are thrilled that the Italian government has continued to ease the lockdown of our country. Actions taken in Italy to reduce the spread of Coronavirus have been successful, and innumerable measures of precaution and responsibility have been put into place to prevent another outbreak. We invite you to join us in our celebration, and we look forward to hosting you in the Dolomites and Beyond soon!
As Phase 3 of Italy's response to the coronavirus pandemic, on 3 June 2020 Italy began to reopen its international borders, as did the majority of other European countries. Travel to and from Italy is now permitted with no restrictions for the following countries:
European Union (EU) member states (except Bulgaria, Romania, Greece, Croatia, Malta and Spain), European states party to the Schengen Agreement (the 26 European countries that have officially abolished all passport and all other types of border control at their mutual borders), the United Kingdom, Andorra, the Principality of Monaco, the Republic of San Marino, and Vatican City State.
This was included in a decree issued by the Italian government on 17 May 20. As Italy increasingly allows travel to and from other countries, each country in turn will have to define its own rules regarding whether it will reciprocate.
Travel between Italian Regions is also now permitted, however, individual Regions can impose certain conditions on entry should they wish.
Additional measures were introduced on 12 August 2020:
People entering Italy from Greece, Croatia, Malta and/or Spain must provide proof that they have undergone a molecular or antigenic test (swab) in the 72 hours prior to entering Italy, and that the result was negative, or undergo a swab test upon arrival in Italy at their point of entry.
Those entering Italy from Bulgaria and Romania must self-isolate for 14 days and fill in a self-declaration form;
People travelling from New Zealand, Australia, Canada, Georgia, Japan, Rwanda, South Korea, Thailand and Uruguay must self-isolate for 14 days upon arrival in Italy and fill in a self-declaration form.
While these regulations do not yet apply to residents of the United States, the European Commission is slowly allowing nonessential travel into the European Union from outside its member states. On 6 August 2020, the US Department of State updated its Travel Advisory for Italy to a Level 3 Travel Advisory (Reconsider Travel). As the number of cases of COVID-19 in Italy continues to decrease, and Italy continues to demonstrate its ability to limit the spread the virus, we anticipate that this travel advisory will be lifted.
Dolomite Mountains Commitment to the Safety of Our Guests
The health and safety of our guests, guides, and staff is a top priority for us here at Dolomite Mountains. The Coronavirus (COVID-19) has posed a challenge to commerce and travel world-wide, leaving many would-be travelers wondering what to do. We understand your concerns and want to assure you that we are monitoring the situation closely, following the legal decrees of the Italian Government, and the guidance of Italian national and International health organizations (see list below for additional resources).
We are working closely with all of our partners – from the hotels and restaurants and drivers we choose, to our guides, not only to adhere to Italian Law, but to ensure you have a safe and comfortable travel experience.
Italy has legally decreed innumerable measures of precaution and responsibility for businesses. Social distancing and masks are mandated in indoor public spaces. Masks are required outdoors when a safe distance of at least one meter (~3') cannot be guaranteed, and a more stringent rule requires masks be worn both indoors and out from 6pm to 6am. Additionally, Italian law restricts employees from going to work and mandates that individuals to self-quarantine if they have a fever above 37.5°C (99.5°F) and/or cold or other flu-like symptoms, until they test negative for COVID-19.
Hotels are required to sanitize public spaces and guest rooms regularly, and there are strict guidelines for air conditioner maintenance and filtration, including prohibiting recirculated air. Mask wearing is compulsory for staff at all times, and in public areas for guests. Restaurants have similar regulations, but also include the elimination of buffets and bar nibbles, and providing ample spacing between dining groups and tables.
Transportation services also have strict regulations regarding regular sanitization. This is in addition to mask wearing, increased ventilation (through open windows and/or ventilation systems), and social distancing through partitions between drivers and passengers, and leaving seats empty between the drivers and guests, or guests from different parties. For public transportation, contactless ticketing is also being used.
The UIAGM/IFMGA, the certifying body of Professional Mountain Guides, has set forth guidelines for leading trips during the Novel Coronavirus, which we are also following very closely. Many of these are things we have already done for years, as best practices for running safe and enjoyable trips. This includes limiting group size, establishing an itinerary prior to departure, and maintaining a list of guests and contacts. Additionally, we now require a social distance of 2-meters (~6') between guides and guests on private trips, as well as between guests from different parties on group departures. Plus, you will have the same guide with you for your entire trip. We encourage frequent disinfection of hands, as well as washing with soap and water whenever possible. Sharing of food and drink, clothing, or equipment and safety devices is not permitted, and we disinfect all equipment at the end of each use.
For more information, visit our page Traveling in the Time of COVID-19.
We know that Dolomite Mountains guests are intrepid travelers. And we believe the best action we can take for our guests is to continue to create unique, active outdoor experiences that are beyond extraordinary. We are doing everything in our power to ensure your health and safety while you travel with us, and we plan to continue to operate trips, unless travel is restricted by local or global authorities. We have been and will continue to communicate with our travelers on a case by case basis about any potential changes.
While we hope you'll find our actions reassuring, please let us know if there is anything else we can do to help keep you safe – we want to make sure you to feel comfortable and confident in your travels with us. Should you have any concerns, we want to make it easy for you to reschedule your trip for a future date. When you are ready to travel again, we are here for you. We look forward to welcoming you in the Dolomites soon.
Cari saluti,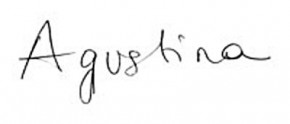 Additional Resources 
If you still have concerns, the following resources can provide you with additional information:
Again, this is a fluid situation, which we are monitoring carefully. The health and safety of all our guests, guides, staff, friends, and family is our top priority. We will continue to update this page, and contact guests directly if new information becomes available or if your departure is impacted. If you have any questions, please do not hesitate to contact us.