Coronavirus Update – Travel in the Dolomites and Northern Italy
For travel that is already scheduled, and/or for future plans with Dolomite Mountains, please check our Travel Services page for important information on the best travel insurance package to purchase with Global Rescue.
Updated 28 April 2021 –
The health and safety of our guests, guides, and staff is a top priority for us here at Dolomite Mountains. The Coronavirus (COVID-19) has posed a not only a health challenge, but a challenge to commerce and travel world-wide, leaving many would-be travelers wondering what to do. We understand your concerns and want to assure you that we are monitoring the situation closely and following the guidance of Italian national and international health organizations.
While Italy and the World are still working to control the spread of the virus, we are thrilled to see progress in the fight against COVID-19. Multiple vaccines have been approved and are being distributed and administered globally. Airlines are increasing the number of flights they offer, and are requiring proof of vaccination and/or negative COVID test results in order fly, in addition to requiring masks be worn on flights.
On 17 March 2021, the Commission of the European Union proposed the creation of a Digital Green Certificate in order to make it possible for vaccinated persons to travel without restrictions. This certificate would be issued to prove three different types of COVID-19 situations that would enable passengers to travel:
Prove the holder has been vaccinated
Demonstrate test results (NAAT/RT-PCR test or a rapid antigen test)
Prove the holder has recovered from COVID-19
Additionally, on 25 April 2021 The New York Times reported that Ursula von der Leyen, president of the European Commission, said in an interview that the EU would allow U.S. tourists who have been fully vaccinated against Covid-19 be able to visit the European Union over the summer.
Coronavirus vaccination began in Italy in late December, and the campaign is ongoing. As of April 28, 2021, 18 million residents (22% of the 60.3 million population) have received at least one dose of the COVID-19 vaccine, with 9% of the population being fully vaccinated.
While the past year has been challenging, we have high hopes for travel in Summer 2021 and Winter 2021/22, and hope to be able to welcome you back to Italy, the Dolomite Mountains, and Beyond, soon!
CURRENT REGULATIONS IN ITALY:
Actions taken in Italy to reduce the spread of Coronavirus have been ongoing, and innumerable measures of precaution and responsibility have been put into place to prevent another outbreak.
If you are from another country and are planning to visit Italy, there are several excellent websites that outline travel regulations, including travel restrictions, testing requirements, and quarantine requirements:
As the rules vary depending on the country of origin, destination, and the reasons for travelling, it is best to refer to the above websites before booking travel. You can also use the interactive COVID questionnaire prepared by the Italian Ministry of Foreign Affairs for more information.
HOW TO HAVE A SAFE HOLIDAY IN THE DOLOMITES
Dolomite Mountains is committed to the safety of our guests. We are working closely with all of our partners – from the hotels and restaurants and drivers we choose to our guides – not only to adhere to Italian Law, but to ensure you have a safe and comfortable travel experience.
Per the above, Italy has legally decreed innumerable measures of precaution and responsibility for businesses. Social distancing and masks are mandated in most indoor and many outdoor public spaces. Hotels, restaurants, transportation services, and guides all have strict regulations regarding regular sanitization, mask wearing, increased ventilation, and social distancing. Furthermore, contactless ticketing is being used for public transportation and ski lift services, and buffets have been eliminated at restaurants and bars. Italian law restricts employees from going to work and mandates that individuals self-quarantine if they have a fever above 37.5°C (99.5°F) and/or cold or other flu-like symptoms, until they test negative for COVID-19.
For more detailed information, visit our page Traveling in the Time of COVID-19.
We know that Dolomite Mountains guests are intrepid travelers. And we believe the best action we can take for our guests is to continue to create unique, active outdoor experiences that are beyond extraordinary. We are doing everything in our power to ensure your health and safety while you travel with us, and we plan to operate trips except when travel is restricted by local or global authorities. We have been – and will continue to – communicate with our travelers on a case-by-case basis about any potential changes.
While we hope you'll find our actions reassuring, please let us know if there is anything else we can do to help keep you safe – we want to make sure you to feel comfortable and confident in your travels with us. Should you have any concerns, we want to make it easy for you to reschedule your trip for a future date. You can find details in our Flexible COVID Cancellation Policy. When you are ready to travel again, we are here for you.
We look forward to welcoming you in the Dolomites and Beyond soon!
Cari saluti,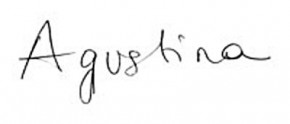 Additional Resources 
If you still have concerns, the following resources can provide you with additional information:
Again, this is a fluid situation, which we are monitoring carefully. The health and safety of all our guests, guides, staff, friends, and family is our top priority. We will continue to update this page, and contact guests directly if new information becomes available or if your departure is impacted. If you have any questions, please do not hesitate to contact us.