Discover Dolomite Mountains E-Stories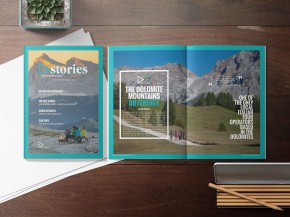 Towering spires. Vertical walls. High Passes. Deep valleys. The sheer magnitude of the Dolomite Mountains is hard to comprehend. The colors of summer paint verdant greens across the valleys and high plains.
Flowers dot the landscape, adding pops of yellow, purple, red, and white. Towering walls and spires offer a backdrop of pale grey, purple, gold, and rose, depending on the time of day.
Add to this the geomorphology of the region, evidence of fossilized coral reefs deposited millions of years ago, and it should come as no surprise that the Dolomites are a UNESCO World Heritage Site.
Italian culture and style integrate seamlessly within this impressive landscape. High end fashion mixes with outdoor apparel, on display from the towns to the trails. Michelin-star-rated cuisine complements more traditional, rustic fare. World-class wines from the surrounding foothills and beyond pair perfectly. And a trio of cultures provide insight into a mountain community that has thrived for centuries.
Layer on our trip design, guides, accommodations, and service, and you'll discover experiences that are quite simply, Beyond Extraordinary.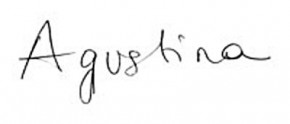 As soon as you fill in the form, you will receive a link to browse the e-brochure.