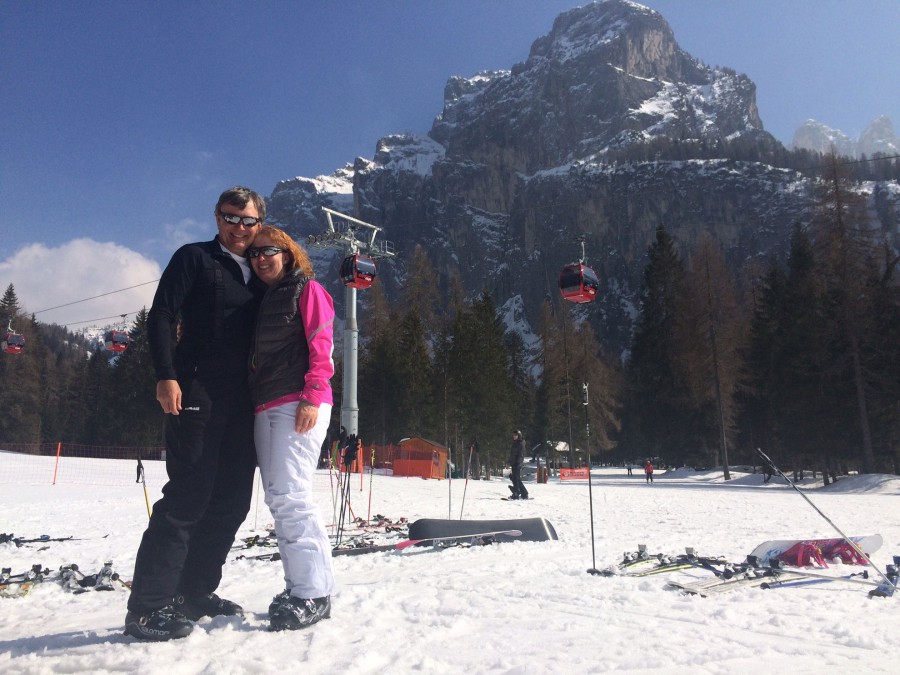 Ultimate Ski Safari in the Dolomites
Mike and I would like to thank you for everything you did to make our vacation wonderful. Your efforts are really appreciated.
The overall trip was wonderful. Marco was a fantastic guide. He went above and beyond helping us with our luggage issue, translating for us and making the trip memorable. He took the time to point out the sites, explain the history and tell us about the different cultures that comprise the Dolomites. He learned what we liked and disliked and made sure that we were accommodated at the various rifugio's and restaurants. He was good company on the slopes as well as in the evening.
The accommodations exceeded our expectations. The staff at the Sporthotel Exclusive were friendly and very helpful in trying to get our luggage. They really made us feel welcome. The rifugio's were so much nicer than anything we expected. We were expecting something much more rustic. La Romantica was a very nice hotel. The hotel in San Casseano was also very nice. The staff was very friendly and helpful.
Thank you so much.
- Jody Bartman -