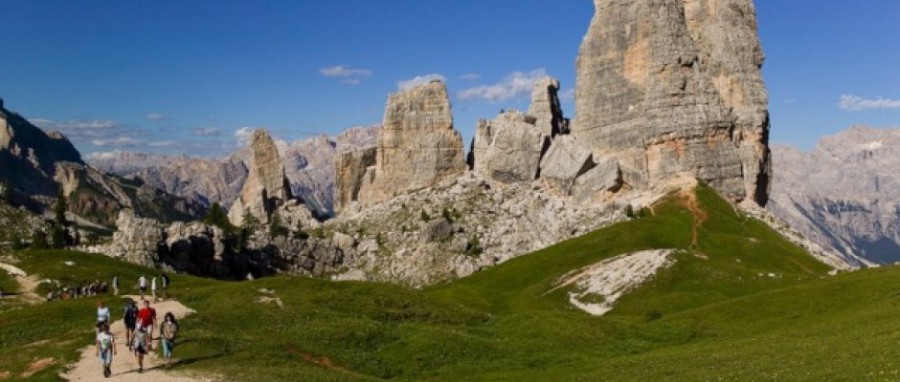 CITY A.M. - Leave the beach behind and trek Europe's prettiest mountain range, the Dolomites
My family needed a little convincing too, before they'd agree to spend their holidays in the mountains rather than on an island beach resort, so to sway them I called on the help of Dolomite Mountains, a holiday company specialising in tours of the Italian mountain range. Our plan was to mix some hiking and biking with a bit of comfort and culture.
We flew to Innsbruck and got a two hour transfer over the Brenner Pass into Italy to San Cassiano, and checked into one of those hotels that make you feel instantly comfortable. Hotel Conturines in San Cassiano is a third generation family hotel that doesn't make you feel like you are gatecrashing a family event. Lovely.
The next morning we met our guide, Ricardo Feichter. He had the task of assessing the capabilities of our mixed group before deciding on a suitable route. He proposed a five hour circuit stopping at Santa Croce for lunch. The path was a hike/scramble through beautiful larch woods, skirting underneath the classic Dolomite mountain feature of sheer limestone walls thrusting like teeth from a set of dark green gums.