Andrea Milani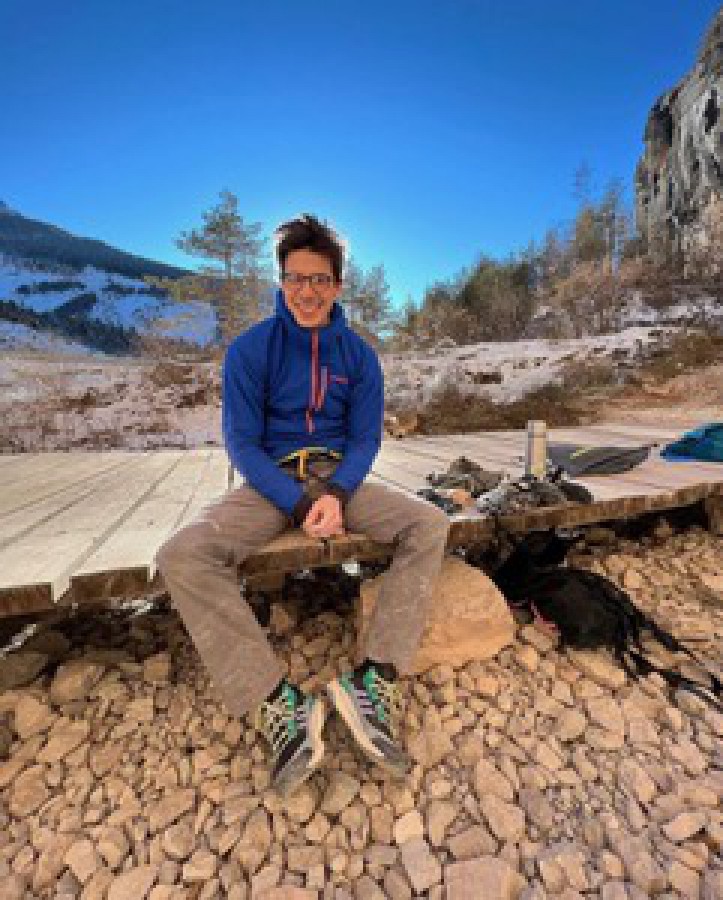 Andrea was born and raised in Treviso. He now divides his time between his hometown and Alleghe. His family passed on their passion for being in the mountains, which is why he put on his first pair of skis at two years old! They did a lot of trekking in the summers, which led to his love of climbing when he was 12, and many years on a competitive alpine ski team. Andrea thinks being a guide is the primary professional expression of the mountain world, which is why he decided to become one! He enjoys building the trust clients give him and his professional guiding abilities. Spending all day in the mountains is a privilege, and doing it for work on the best mountains in the world is very special. The Dolomites are something very unique in the world! They are a must-see!
A dream without a plan is just a wish."
Role
Rock climbing, ice climbing, mountaineering, skiing, trekking, and via ferrata.
Languages spoken
Italian, English