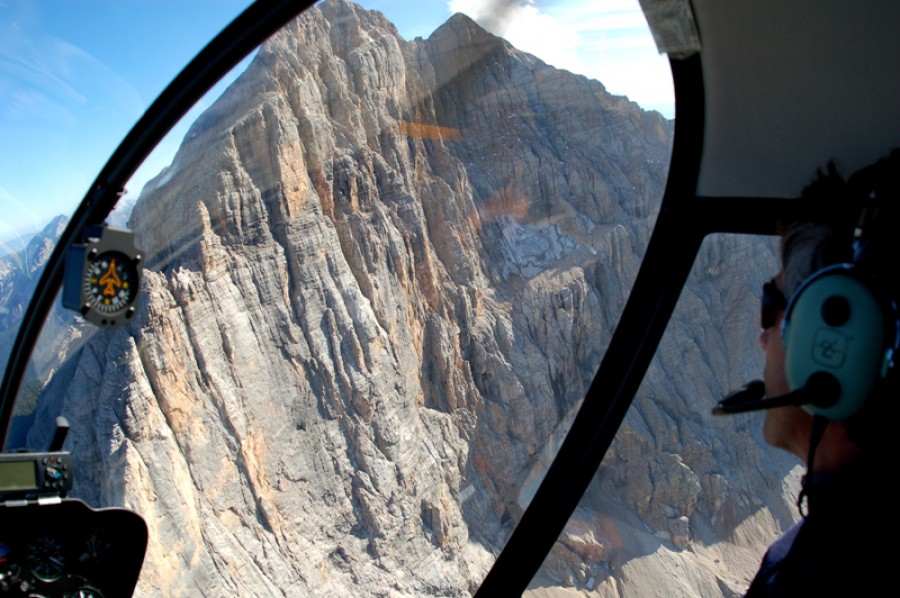 5 Reasons to Visit Agordo
Nestled perfectly within the heart of the surrounding mighty Dolomite Mountains, the tiny town of Agordo may be small but it packs a big punch. Once home to the world's largest eyewear company, Luxottica Group, and with a long, rich ancient history dating back centuries, Agordo has found a way to weave the past with the present creating a unique and unforgettable atmosphere for those who cross its unassuming borders. If the magnificent surrounding mountain views aren't enough to lure you to this enchanting little village, here are five more reasons why you should visit Agordo.
Hiking – Agordo provides the perfect starting point to set off on unforgettable treks on the Monti del Sole and gives climbers the chance to reach remote valleys such as the Valle di Gares, the Val Canali, or the Valle di San Lucano, which also provides access to a trail leading to the breathtaking Cascate Inferno waterfalls.
Exploring – Those less inclined to tackle a difficult hike can still explore the beautiful terrain with easy, leisurely walks or relaxing bike rides. In fact, if you're in good shape and up for a challenging ride, consider the fact that Agordo was the starting point of the 16th stage of the 2007 Giro d'Italia bike race – a trail you can tackle yourself if you're up for it!
Sports – Agordo is home to the Cordevole stream which is perfect for sport fishing and it also boasts a fantastic indoor sports arena, a swimming pool, an ice stadium and a gymnasium where tennis and gymnastics can be enjoyed. In short, this town is a sports lover's dream!
Events – Each year, Agordo hosts a variety of different interesting events such as the Palio dei Cento, a folklorist sporting event in which the 10 "hamlets" of the valley compete against one another; the Fiera del Bestiam, a commemorative event honoring the area's rich history; and the Miglia di Agordo, a foot race that is part of the Grand Prix Strade d'Italia. Regardless of when you visit, there's sure to be something interesting going on.
History – For centuries, Agordo was famous for the lucrative cupriferous pyrite mining that was carried out there. In fact, as you enter the friendly little town, reminders of this past can be seen firsthand in the restructured salvaged mines of the Valle Imperina valley. The area is also home to a number of fascinating ancient monuments and structures including the archidiaconal church, the Lion of San Marco, the ancient fountain and the Town Hall. A walk down the streets of Agordo is like a magical walk back in time.
With plenty to do, see and experience, and views that are certain to take your breath away, a trip to Agordo is a must for travelers of any genre.