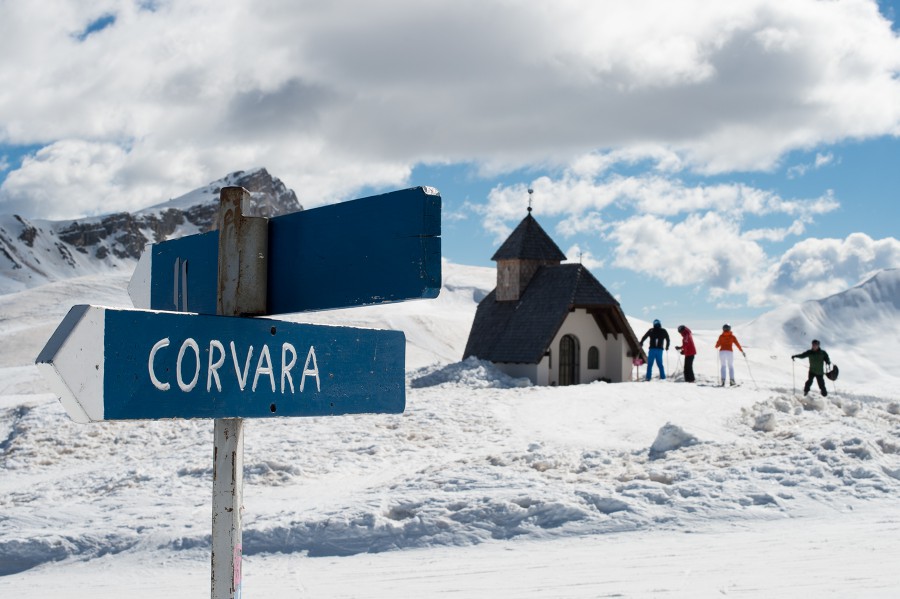 5 Reasons to Visit Corvara
Corvara, a lovely little mountain municipality, gets its name from the Latin for raven "corvus". It is the center of Alta Badia, is located at the foot of the Sassongher Mountain and the Passo Gardena and Passo Campolongo passes and sits comfortably beneath the incredible towering peaks of the Dolomites Mountains. Since around the 18th century, Corvara has been serving tourists with its warm hospitality, fantastic views and incredible outdoor activities. Yet despite its popularity among visitors, Corvara has somehow managed to maintain its ancient Alpine charm. Here are five of the countless reasons you'll want to visit Corvara yourself.
Hospitality – Corvara is often described as the cradle or birthplace of tourism in Alta Badia. The locals are warm and welcoming and the accommodations are absolutely superb. Whether you want to spend time in a small family-run home and experience the life of a true mountain clan or get pampered at a world-class hotel, there's a place for you in Corvara. The area is proud of their ancient tradition of hospitality and service and it certainly shows – wherever you go in Corvara you'll feel right at home.
Golf – What's better than playing a leisurely game of golf? Playing it in the middle of some of the most spectacular mountain scenery on earth, of course! Corvara is home to a 9-hole Par 72 course ("Tanrüs") where those who are so inclined can relax, practice their swing and enjoy a nice game in one of the most beautiful landscapes in the world.
Incomparable Landscapes – Of all the little towns and villages located in the Dolomites region, Corvara may take the cake when it comes to views. Visitors are afforded glimpses of some of the most beautiful landscapes on earth, such as the Sassongher peak and the magnificent Piz Boè. During the warmer months there are several lifts which bring you to altitudes of over 2,000m, from which you can enjoy spectacular panoramas – from the peaks of Alta Badia up to the Marmolada glacier and even the Austrian Alps. Particularly striking is the scene which opens up before you on Pralongià plateau.
Gastronomy – Along with the first-rate accommodations in Corvara, the area is also home to a huge variety of eateries. Restaurants, cafes, pubs and pastry shops abound, each offering a delicious selection of tasty local fare. Enjoy a small lunch in a friendly café or diner on full-course meals prepared by Michelin-starred chefs. Much of the food is prepared with fresh local ingredients and is traditional to the area, so eating there is a great way to experience the heart of the Dolomites.
Culture – Corvara isn't just about après ski and beautiful sights. There is plenty of art and culture there to enjoy as well. Art lovers will enjoy the watercolor painting and bronze studies exhibition at the artist's workshop of Raimond Mussner.
If you're planning a trip to the incredible Dolomite Mountains you'll certainly have your choices of where to visit and stay. If you enjoy outdoor activity, delicious food, culture and hospitality and some of the most awe-inspiring views on earth, Corvara should be at the top of your list.