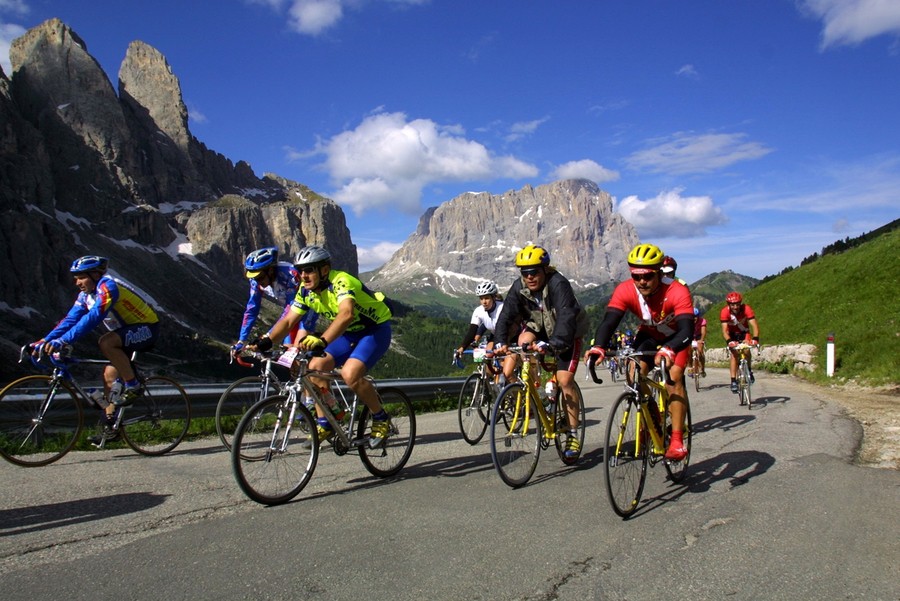 5 Reasons to Visit Ortisei
The intriguing little mountain town of Ortisei boasts an old and deep-rooted mercantile tradition and a long, rich history. Yet its unique modern urban plan somehow blends seamlessly with the past and the breathtaking surrounding landscape. The centre of town is reserved for foot traffic only which adds to its appeal and allows visitors the unique opportunity to meet and mingle with the friendly locals. And adding to the alpine atmosphere are the phenomenal views of the mountain peaks that rise up all around the quaint little village. The reasons to visit Ortisei are many, but here are five that top the list.
Vehicle-Free – There aren't many places left on earth that offer entire areas that are designated as pedestrian-only, but that's exactly how Ortisei's town centre has been designed. The lack of vehicles conjures up images of the way things have been in this little village for centuries, with friendly merchants peddling their goods and locals conversing with one another in their native Ladin language. A walk down these rugged streets is akin to a virtual step back in time.
Ideal Location – Ortisei provides the perfect starting point to access a variety of wooded terrain and rugged paths perfect for walking or hiking while area lifts are available to easily transport visitors to the nearby Seceda and the Alpe di Siusi. You'll find your way to just about everywhere you need to go.
Variety – Visitors to the Dolomites often find that some villages and towns offer excitement while others provide a more relaxing and quiet atmosphere and they're often forced to choose between the two. The beauty of Ortisei is that visitors can have the best of both worlds. While the town's centre is lively, filled with activity and lots of people, there are other districts, such as San Giacomo and Bulla, that offer a much more tranquil environment, perfect for relaxing and unwinding after a hectic day in the mountains. There's a place in Ortisei to suit any mood.
Shopping – Ortisei's history has always revolved around the mercantile industry and that tradition is still very much alive to this day. In fact, it's often referred to as a "market village" because of the variety of shopping options it affords. The pedestrian-only centre boasts a number of shops run by local craftsmen specializing in traditional art like woodcarving - perfect for exploring and learning about the area's Ladin heritage and bringing home a little piece of your Dolomites experience to remember your amazing journey.
Activities – You don't have to be a skier to love the Dolomites. There is plenty to do in all types of weather. Ortisei boasts a huge variety of sporting activities including billiards, mini golf, swimming, tennis, and even a sauna and fitness centre. Outdoor activities include anything from nature walks to hikes to cycling and, of course, mountaineering, skiing and just about every other winter sport you can think of.
The tiny village of Ortisei has somehow found a way to merge ancient traditions with modern flare, creating one of the most unique and interesting atmospheres in all of the Dolomites. Come and spend some time with friendly locals eager to share their heritage, enjoy some amazing activities and shop to your heart's content. At the end of a long day, relax and unwind amidst breathtaking mountain scenery. If your travel itinerary doesn't yet include Ortisei, you're missing out!