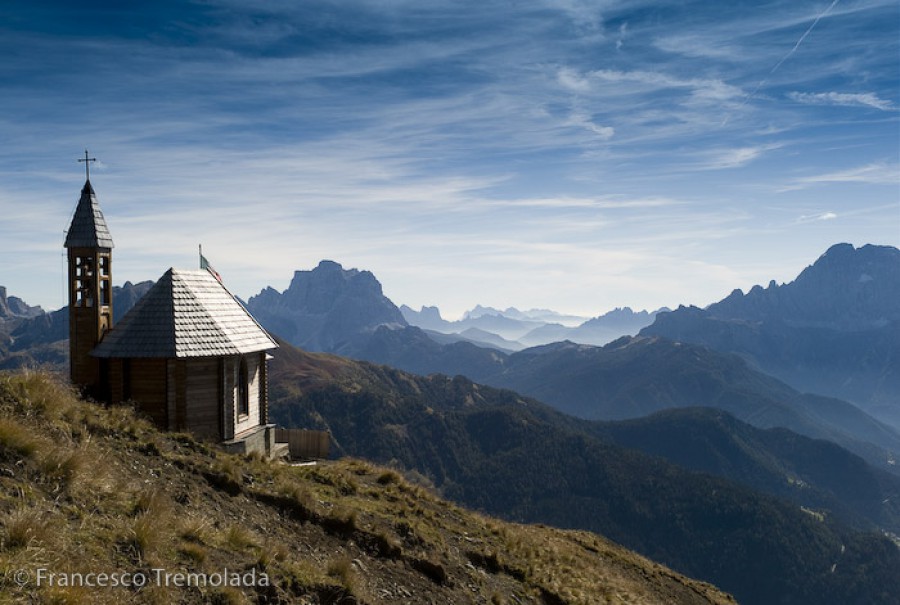 3 Reasons to Visit Livinallongo
The picturesque municipality of Livinallongo is located under the shadow of the magnificent Sella Group in the mighty Dolomites. As soon as one steps foot in Livinallongo the difference from other area towns is obvious. Homes and farms are established at much higher altitudes, immediately calling to mind the old isolated farmsteads that have perhaps become one of the most defining features of Alpine communities. Ancient customs, long-held traditions and a hospitable people make a visit here unique and unforgettable. Here are 3 reasons you should visit Livinallongo.
Castello di Andraz – Thought to be at least as old as around the year 1027, this ancient castle was often a refuge of Prince-bishops. It was built at a remarkably high altitude and was originally part of a number of fortifications established to protect the area. It eventually fell into ruins but these remnants were recently restored and make a fascinating place to visit during your stay.
Ideal Location – Livinallongo provides spectacular access to a number of world-famous ski areas, including those in Arabba and the popular Sella group. It allows skiers and other outdoor enthusiasts to access a variety of runs and trails and also provides ample opportunities to experience some of the most incredible and breathtaking views of the surrounding Dolomites region. For instance, from Arabba you can reach the Pordoi pass from which an awe-inspiring view opens up revealing all of the Dolomites' highest peaks.
Remnants of WWI - History lovers and adventurers alike will enjoy the fascinating past that is evident throughout Livinallongo, particularly with regards to the area's role in many battles that took place during World War I. The surrounding mountains, particularly the Col di Lana, are known for their associations with bitter fights – fights which are credited with the area eventually becoming a part of Italy. There are also plenty of museums to visit if you'd like to learn more about the past of this beautiful area.
These are just a few of the many reasons any Dolomites trip should include a visit to Livinallongo. Picturesque scenery, old fashioned mountain hospitality, a long history and access to endless activities and adventure make this peaceful little town a must-see. But the best reasons to visit Livinallongo are those you will experience for yourself during your stay.