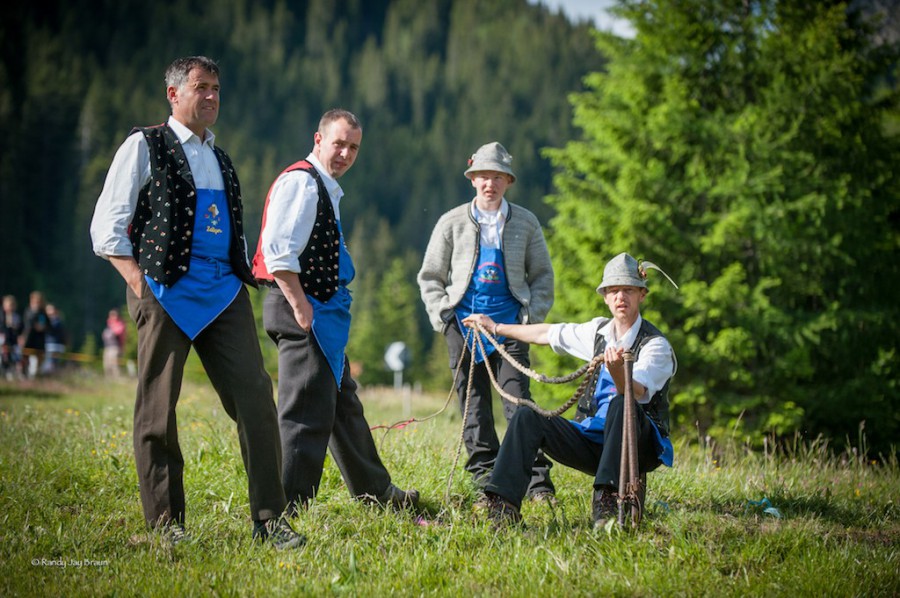 The Three Languages of the Dolomites
Did you know, that while the Dolomites are part of Italy, there are actually three languages spoken here?
While you are hiking down the trail, you may hear "Salve!" (a formal Italian Hello), "Guten Tag!" (Hello in German), or "Bun dé!" (Good Day in Ladin). You may also hear the occasional "Hi" or "Hello" from other like-minded English-speaking travelers, smart enough to hike in or travel to the Dolomite Mountains!
Because the Dolomites are bilingual, even trilingual in some places, many villages and towns have both an Italian and Austrian name, and sometimes Ladin one too. Town, road, and trail and signs will vary between one, two, and three languages, depending on where in the Dolomites you visit.
How did this happen? Over the course of time and history:
German – The northern part of the Dolomites, Südtirol (in German) or Alto Adige (in Italian), were part of the Austro-Hungarian empire until the early 20th century. World War One saw a fierce battle in the Dolomites, which included the creation of vie ferrate or iron paths, many of which can still be climbed today. After the war, the region became part of Italy, yet the majority of Südtirol / Alto Adige is primarily German-speaking.
Italian – Italian is the national language of Italy. While other languages are legally recognized in the Dolomites, Italian is the language of the country. Some areas of the Dolomites, Cortina d'Ampezzo for example, are principally Italian in culture and in language.
Ladin – An ancient Rhaeto-Roman or Romance language, Ladin was spoken by the first inhabitants of the valleys of the Dolomites, and was later influenced by the Latin-speaking Romans. About 30,000 people in the Dolomites still speak Ladin today, in the 5 Ladin valleys: Val Gardena, Alta Badia, Cortina d'Ampezzo, Fodom and Val di Fassa.
When you travel to the mountains of Northern Italy, you may encounter any of these languages. Here are a few words and phrases that will help you navigate your hiking, skiing, and climbing adventures in the Dolomite Mountains!
Buon divertimento! / Viel Spass/ Fala buna"/ Have fun!
| | | | |
| --- | --- | --- | --- |
| English / Inglese / Englisch / Ingleje | Italian / Italiano / Italienisch / Talian | German / Tedesco / Deutsch / Todësch | Alta Badia Ladin / Ladino / Ladinisch / Ladin |
| Hi | Ciao (informal) | | |
| Hello | Salve (formal) | Guten Tag | Bun dé |
| Good morning / good day | Buon giorno | Guten morgen | Bun dé |
| Good evening | Buona sera | Guten abend | Buna sëra |
| Good night | Buona notte | Gute nacht | Buna nöt |
| Good bye | Arrivederci | Aufwiedersehen | Assudëi |
| Please | Per piacere / per favore | Bitte | Prëitambel |
| Thank you | Grazie | Danke | Giulan |
| Thank you very much | Grazie mille | Vielen Dank | Dër bel giulan |
| You're welcome | Prego | Bitte | Nia da dì |
| Do you speak English? (formal) | Parla (parli) Inglese? | Sprichst du (Sprechen Sie) Englisch? | Baieste (baies) Ingleje? |
| What is your name? | Come ti chiami? | Wie heißt du? | Co aste pa inom? |
| How are you? | Come sta? (formal), Come stai? (informal) | Wie geht ed Ihnen?) (formal), Wie geht es? (informal) | Co vara pa? |
| Good | Bene | Gut | Bun |
| Okay | Va bene | In Ordnung | Va bun |
| Where are you going? | Dove vai? | Wohin gehst du? | Ula vaste pa? |
| (At) home | A casa | Nach hause | A ciasa |
| Where is the bathroom? | Dov'è il bagno? | Wo ist die Toilette? | Olà é pa le bagn? |
| On the left | A sinistra | Links | A man ciampa |
| On the right | A destra | Rechts | A man dërta |
| Excuse me (getting attention, apologizing) | Scusa (informal), Scusi (formal) | Entschuldigung | Pordona (informal), Pordonede (formal) |
| Excuse me (getting past) | Permesso | Entschuldige (informal), Entschuldigen Sie (formal) | Pordona (informal), Pordonede |
| How much is that? | Quanto costa? | Wieviel kostet das? | Tan costa pa chësc? |
Read more about the Dolomites: Winter Articles and Summer Articles
Check out our Summer & Fall Trips
Check out our Winter & Spring Trips