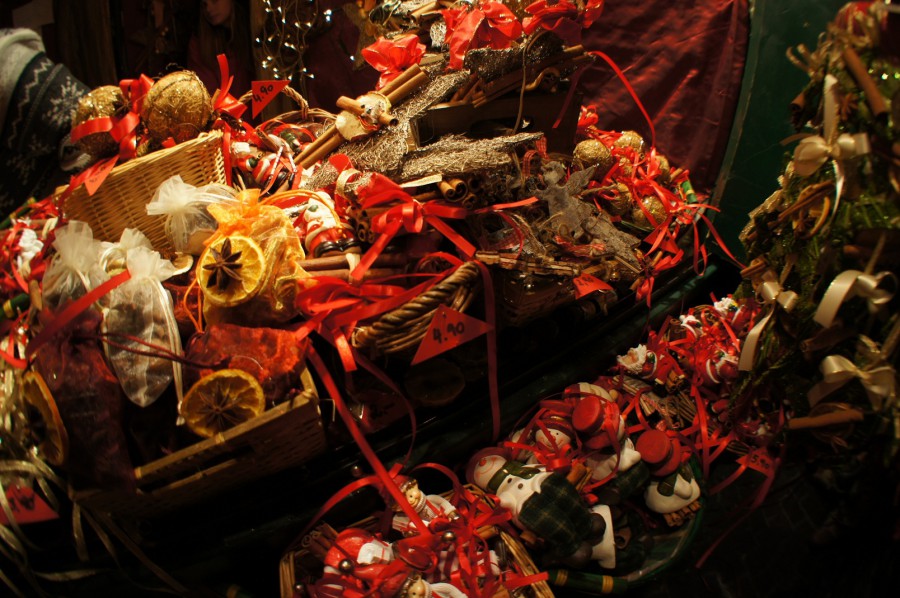 Christmas Market of Brunico
Located in the heart of the Puster Valley, the intimate little Italian town of Brunico / Bruneck is a welcoming place for visitors of all ages. It is often referred to as the "pearl of the Val Pusteria" due to its quaint accommodations and ideal proximity to world-class area skiing. While Brunico is a lovely place to visit any time of year, winter time is particularly magical, making it the perfect location for one of the annual area Christmas Markets.
During the market, which is usually held from the end of November through the beginning of January, Brunico is transformed from quaint ski village to a glistening Christmas wonderland. The atmosphere is permeated by an air of romance and peace as the charming little town prepares to celebrate the holidays.
Enjoy a splendid walk around the old streets of the town, each beautifully decorated in dazzling Christmas flair. Smell the mouthwatering aromas of freshly baked cakes and pastries as they waft out of the small traditional shops. There is certainly plenty to do and see, particularly in terms of shopping as merchants gather to peddle their treasures, many of them handmade. Find unique gifts for everyone on your list or bring back a little piece of this captivating place for yourself.
Culinary masterpieces abound with local restaurants offering delectable samplings of authentic Tyrol cuisine, prepared just as it has been for generations. Traditional arts and handicrafts are also on display, providing a fascinating glimpse into an age-old culture that makes this area truly unique. There are also plenty of fun activities designed specifically to entertain the little ones, making the Christmas Market of Brunico perfect for the whole family.
The market is held every year, each time presenting a different theme, with this year's theme set as "Mountain Christmas, tradition and modernity." The upcoming event is scheduled to be held from November 30, 2012, to January 6, 2013, with the exception of Christmas day. It will take place in Brunico at the Via Bastioni and Piazza Municipio. Visitors from all over the globe are welcome to come and enjoy a little bit of holiday magic.
Experience the Christmas Markets yourself! Check out our Experience Christmas Market Magic & Ski the Magnificent Dolomite Slopes itinerary!