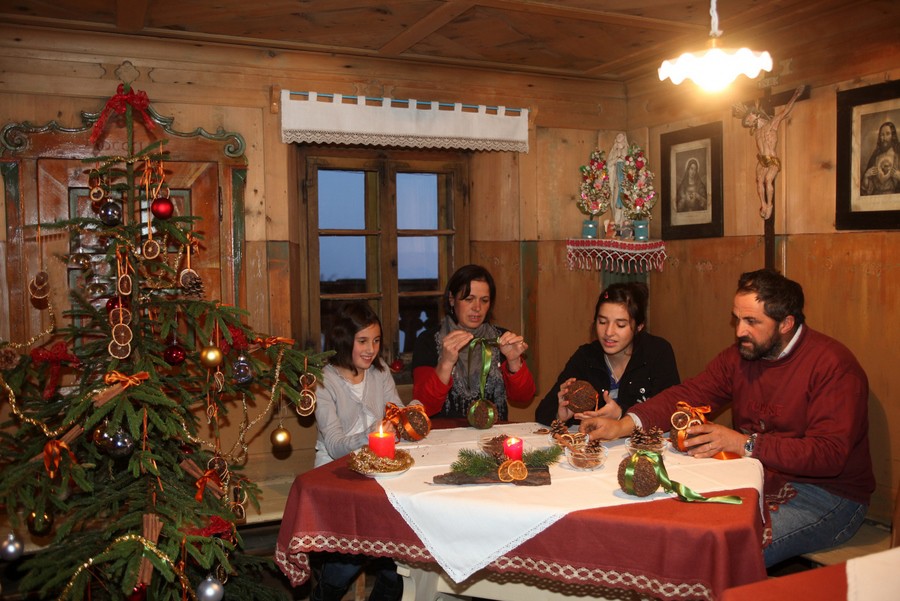 Christmas Market of Merano
Located at the intersection of the valleys Venosta, Passiria and d'Adige, the quiet little mountain town of Merano offers visitors a historical and unforgettable journey to a simpler time. It is considered to be the historical heart of Italy's South Tyrol region and is literally bustling with archaic evidence of the area's rich past, including the city's three imposing gates which have been wonderfully preserved over the years. Every year, from November through the beginning of January, Merano is transformed into a magical holiday celebration with its annual Christmas Market.
This enchanting holiday event creates a unique and unforgettable atmosphere in Merano – an atmosphere that is filled with captivating scents, dazzling décor and the delightful sounds of the crowd as they make their way through the many stalls and huts to find their Christmas treasures. Merchants offer a variety of items for purchase, from handmade crafts to mouthwatering pastries and specialty foods. There are also plenty of activities to entertain the children.
Nothing gets you in the holiday spirit like experiencing this charming annual Christmas celebration. Stroll along the city's historical center, all decked out with holiday decorations and bustling with people, all sharing in the ancient Advent traditions and the warmth that this special time of year brings. For those who'd prefer to steal away and spend a little quiet time there are plenty of places to enjoy precious moments of silence for meditation or reflection.
You'll be amazed at how the crisp air becomes warmed with the sounds of Christmas concerts and music and the mesmerizing scent of traditional pastries, fresh out of the oven. Discover Christmas treasures and unique gifts, from ceramics to exquisite hand-carved woodwork. It's truly the best time of year to explore and experience this charming little town.
The Christmas Market of Merano can be enjoyed each year on the walk along to the Passirio area of the town. The dates are typically the third week of November through the first week of January with this year's event scheduled to take place from 30 November 2012 through 6 January 2013 (closed on December 25), with the theme of "Enjoyment and Recreation." It's an event you simply won't want to miss!
Experience the Christmas Markets yourself! Check out our Experience Christmas Market Magic & Ski the Magnificent Dolomite Slopes itinerary!