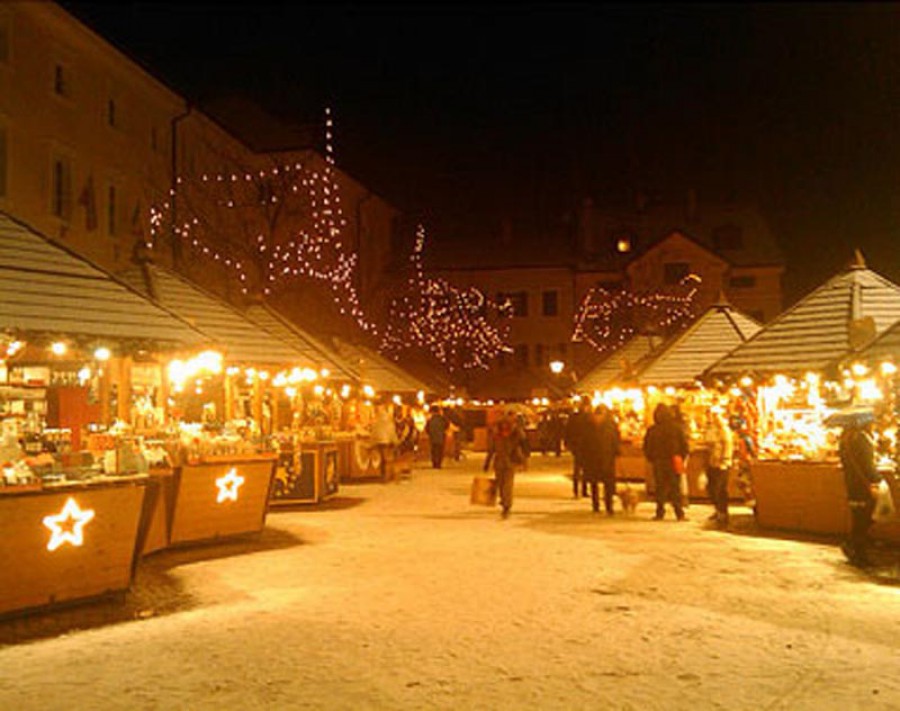 Christmas Market of Vipiteno
There aren't too many places in South Tyrol that aren't charming and magnificent to visit. The beautiful little town of Vipiteno is no exception to this, featuring quaint old buildings, fantastic scenery and ample outdoor adventure. Visitors come from all over the world to experience the peace and serenity this little Italian town offers and enjoy year-round fun and relaxation. Perhaps the best time to visit, however, is during the Christmas Market, which typically runs from late November through the beginning of January.
Visitors who come during the Christmas Market of Vipiteno are treated to a dazzling display of shimmering decorations and holiday spirit as the town is transformed into a real-life winter fairytale. Children and adults alike quickly get into the holiday spirit as they stand mesmerized by the sparkling Christmas wonderland before them.
Stroll through the charming old streets and down cobbled alleyways and take in the sights, sounds and mouthwatering scents of the season, from vibrant décor to melodic Christmas tunes to the aroma of fresh-baked traditional pastries. It's enough to captivate and delight even the most seasoned hearts. Local restaurants and cafes offer delectable selections of authentic cuisine, giving visitors the opportunity to enjoy a true taste of the area.
The Christmas Market of Vipiteno takes place in the town's historical center and demonstrates the area's rich artistic and cultural uniqueness. In the background, towering over the festivities is the incredible Tower of the Twelve and nearby sits a decorative and symbolic crib, composed completely of handmade statuette. It's an enchanting atmosphere that magically draws together the past with the present.
The market is an annual tradition in the town of Vipiteno and is typically held in the "Piazza Città" from late November through the first week of January. It is given a different theme each year. This year's events are scheduled to take place from November 30, 2012 through January 6, 2013 with the market closing on December 25 in observance of Christmas. The 2012/2013 theme is "The Mining City." It is an event you simply won't want to miss.
Experience the Christmas Markets yourself! Check out our Experience Christmas Market Magic & Ski the Magnificent Dolomite Slopes itinerary!