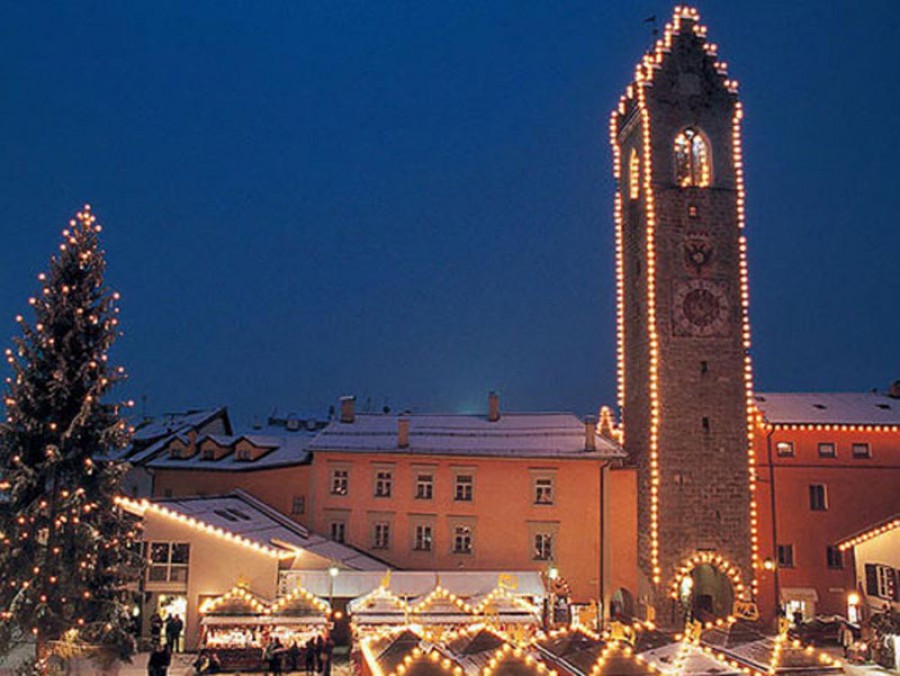 Christmas Market of Bressanone
Bressanone is considered by many to be the hidden gem of South Tyrol. A quaint, friendly and authentic Italian town that is proud of its centuries-old history, it is filled with ancient cathedrals and beautiful antiquated buildings that have somehow stood the test of time. The atmosphere is charming and warm, making it a perfect locale for one of the famed Christmas Markets of the area. Held each year from the end of November through January, this age-old city becomes magically transformed into a holiday celebration.
Many traditional carols tout Christmas as the "most wonderful time of the year", and this is certainly true in Bressanone during the Christmas Market. Colorful décor blankets the surrounding area and visitors are greeted with the inviting scents and sounds of the season. Unique, traditional cuisine delights even the most finicky of diners while unforgettable sights induce warm feelings of nostalgia and stir up sweet memories of Christmases past.
There's something for everyone at the Christmas Market of Bressanone. From the endless row of merchants selling their handcrafted, one-of-a-kind masterpieces to the mouthwatering food to peaceful coach rides and traditional holiday festivities, the whole family is certain to enjoy this enchanting journey into the heart of Christmas.
The Bressanone Christmas Market is held annually at the Piazza Duomo from around the third week of November through the first week of January. Each year the market is operated under a different theme. This year's event is themed "City of Cribs" and festivities are scheduled to begin on November 29 at 5:00pm, running through January 6. (Note: the market will be closed on December 25 and January 1.) If you are looking for a unique and unforgettable way to experience the authentic traditions of the Tyrol region, the Christmas Market of Bressanone is the perfect opportunity.

Experience the Christmas Markets yourself! Check out our Experience Christmas Market Magic & Ski the Magnificent Dolomite Slopes itinerary!