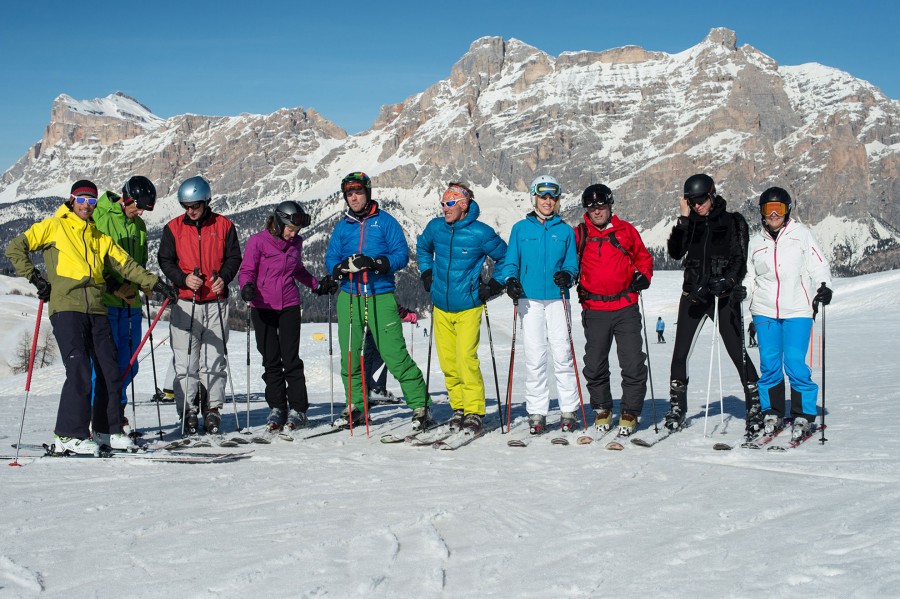 5 Must-See Festivals and Events in the Dolomites
Ideally located in the beautiful country of Italy, the Dolomites Mountains are arguably one of the most breathtaking and memorable destinations on earth. Soaring peaks give way to rolling green valleys that are home to a friendly, unique culture of people who have lived in the area for centuries. Visitors from across the globe come for the spectacular views, unmatched adventure and unforgettable experiences. And aside from the multitude of outdoor activities, from world-class skiing to hiking, biking and mountaineering, the area is also host to a variety of lively events and festivals. Here are five that top the must-see list.
Bike Races and Events – Given the varying and challenging terrain, it's no surprise that the Dolomites are a favorite among cycling enthusiasts. There are a number of races and events held in the area throughout the year, all set against a breathtaking mountain backdrop that is second to none. These races, like the Dolomiti Superbike, draw thousands of people to ride or stand by and cheer on the competitors as they tackle the winding and rugged mountain paths to reach the finish line. Whether as a participant or a spectator, you won't want to miss these exciting races!
Dolomites Sky Race – If biking isn't your forte, perhaps you'd prefer the annual Sky Race, held every July where runners compete at thrilling altitudes and along difficult mountain terrain. This race is for runners experienced in racing in arduous conditions, from cold and rain to snow and sleet and along steep, rocky paths. This exhilarating foot race begins and ends in the lovely resort town of Canazai in Val di Fassa. While participating in the race is reserved for elite athletes, anyone can join in the fun of encouraging the runners as they complete the challenging course.
Copa d'Oro Dolomiti – Vintage car enthusiasts will find themselves in heaven with this event, held each year along the winding scenic roads and passes of the beautiful Dolomites, some reaching over 2,000 meters. Nearly two hundred teams, including several from outside of Italy, compete with one another amidst some of the most incredible landscapes on earth. Join the crowd of excited international onlookers and take in the sights of some amazing and unbelievably expensive vehicles as they roll by.
Winter Polo – A new twist on an age-old game, this event brings excitement and uniqueness to the charming resort village of Cortina d'Ampezzo. Participants compete on horseback atop a soft layer of snow, transforming the peaceful white landscape into an exuberant playing field. The Cortina Winter Polo tournament is one of the most coveted of its kind, drawing elite players and excited spectators from across the globe. It's a truly unforgettable event, unlike anything you've ever experienced.
Belle Dolomiti Events (around Cortina) – The area of Cortina is home to so many events and happenings that there are actually too many to list. Visitors can check the online calendar to view upcoming festivals and activities, from musical celebrations to shows to sporting events and everything in between.
In fact, you may find that one visit simply isn't enough time to do and see everything there is to experience in the amazing Dolomites. One thing's for certain – you'll never be bored!
The Italian Dolomites provide visitors with spectacular views, exhilarating outdoor adventure and the chance to learn about fascinating culture and traditions as old as the surrounding terrain. The region is also home to some of the most exciting and unique events and festivals in the world. Whether it's races on foot, bike, skis or classic cars, or extraordinary sporting events adapted to meet the area's challenging terrain and climate, and whether you experience them as a participant or a spectator, the events in the Dolomites are certain to leave you with incredible memories and stories to tell for years to come.