Dolomite Mountains guides are fun to be with, and dedicated to making sure you have an outstanding experience
While we all know choosing the right trip and destination are key to having a great holiday, it is also essential to have the right guide! While location and itinerary are important, the guide can be the highlight of your trip. And, they can make the difference between a good trip and an outstanding trip – one that you'll want to talk about for years to come.
At Dolomite Mountains, our guides are passionate, experienced mountain enthusiasts who work year round in the outdoor industry and are dedicated to providing you with an exceptional experience.
You will find your guide incredibly knowledgeable about the local terrain, culture, food and customs, and passionate about sharing it with you – you're in their back yard after all! They are all conversational in at least one, if not more, of the principal languages in the region – Italian, German, and Ladin – in addition to English.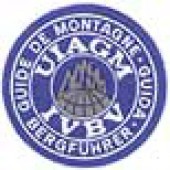 All of our guides have outdoor leadership certifications, and continue to hone their skills on an ongoing basis through advanced guiding and leadership courses. They are either UIAGM/IFMGA professional mountain guides – the highest climbing, mountaineering, and ski-mountaineering qualification in the world (see below); or professional hiking, trekking, biking, trail running, skiing or snowshoeing guides. We also occasionally bring in a "guest" expert – such as photography and yoga instructors who are also professionals in their own right – but you will also always be accompanied by one of our Dolomite Mountains guides (unless you opt for a self-guided trip, of course!).
Most importantly, Dolomite Mountains guides are fun to be with, and dedicated to making sure you have an outstanding experience and enjoy your trip in the Dolomites!
TO MEET OUR EXCEPTIONAL TEAM OF DOLOMITE MOUNTAINS GUIDES, CLICK HERE.
UIAGM/IFMGA Professional Mountain Guides
UIAGM (Union Internationale des Associations de Guide de Montagne)
IFMGA (International Federation of Mountain Guides Association)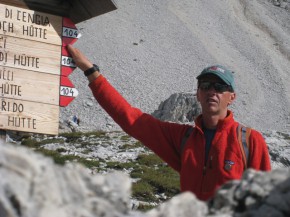 UIAGM/IFMGA certification is the highest mountain guide qualification in the world. In order to become a certified IFMGA mountain guide a high level of training – the highest in existence – is required in four different disciplines: rock climbing, ice climbing, mountaineering, and ski mountaineering.
Ensuring client safety is a primary objective of the association. Proper guide training guarantees an international standard of mountain guides. Guides develop and are certified with a skill level that prepares them to work on any mountain range, whether they already know the mountain or not.
The IFMGA is a world wide association – founded in 1965 by guides from Austria, France, Switzerland, and Italy – and currently includes mountain guide associations from more than 20 countries in Europe, Asia, the Americas and Oceania, representing a total of almost 6,000 guides.
Want to know more? Read our article WHY HIRE A PROFESSIONAL MOUNTAIN GUIDE.
At Your Service
On a guided trip, our staff and guides are completely at your service. You can relax and enjoy the pleasures of wandering in the Dolomites, while we take care of the details of travel including navigating the terrain; interpreting local culture, customs, and food; luggage handling; and other logistics. We are dedicated to making sure your experience in the Dolomites is nothing short of exceptional!
For more information on booking your Summer/Fall hiking, biking, climbing, or Winter/Spring vacation in the Dolomites please contact us.